Top 10 Rated Anchorage Wedding Cake Bakeries
Two Sisters Bakery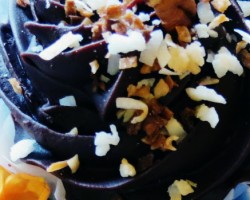 Finding wedding cakes in Anchorage, AK that are tasty and are beautiful enough to mark such a special occasion is easy when you can turn to the team at Two Sisters Bakery. Using the highest quality ingredients and making every aspect of the cake from scratch, you can rest assured that the cakes from this company will be rich with flavor. You can request custom cakes or you can choose a design and size of the cake that best suits the needs of your specific celebration.
The Flying Dutchman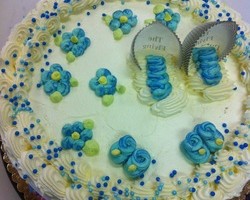 The Flying Dutchman is a European-inspired bakery that offers everything from treats you can carry out daily to special occasion centerpieces such as baby shower cakes and birthday cakes. This shop has been owned and operated by the Koper family since 1982 and in that time, it has quickly become a local favorite. Using top quality ingredients as well as the family's tried and tested techniques; these professionals can guarantee great flavor and deliciousness for all of their confections. You can enjoy a cake from this company on your wedding day for highly competitive prices.
LaLa Bells Cakes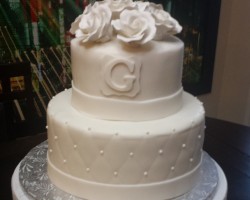 Couples from all over Alaska choose to hire the cake making services of LaLa Bell's Cakes, and for good reason. This company takes great pride in their process, the flavors and presentation of all of their confections. Using fresh ingredients and making each cake from scratch are just a few of the things that guarantee you will have the best cake for your big day. This is one of the few cake bakeries in the area that uses a unique personalized approach to planning the specifics of the cake and the delivery to your venue.
Piece of Cake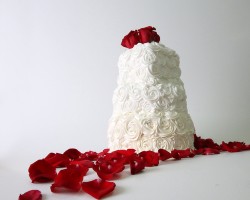 Neve Michael is the owner and operator if Piece of Cake. This professional has been trained in some of the most prestigious kitchens around the world and she now offers Anchorage wedding cakes and confections that reflect such a high level of culinary training. After doing hours of research and trials, this baker and her team have come up with allergy-friendly options for most of their recipes that are both flavorful and beautiful. When you are ready to order a cake from this team, you will enjoy a consultation with the experts.
Ardy Cakes & Confections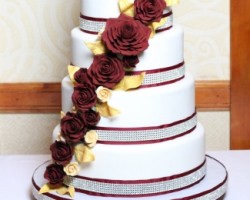 Whether you want custom cake toppers or would like to request an unusual flavor or design idea, the expert team at Ardy Cakes & Confections will always do their best to accommodate. This company also has set designs that you can choose from if you would prefer to defer to their expertise. It should be noted that this talented team also offers all of their creations at affordable prices so more couples and families can enjoy their creations for every celebration throughout the year.