Top 10 Rated Wedding Photographers in Bakersfield, CA
Solorzano Photography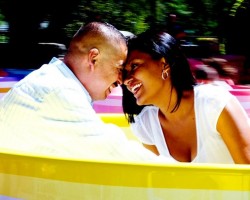 There are many Bakersfield wedding photographers that will stick to the style they like best, no matter what style of celebration they are capturing. This is certainly not the case with Solorzano Photography. With a combination of photographic styles that they have specialized in, each professional is able to adapt to the exact personality of the couple getting married. At their no-obligation consultation these creative experts will ask you all the right questions so they are able to capture your big day, exactly as you want it to be.
A & E Burton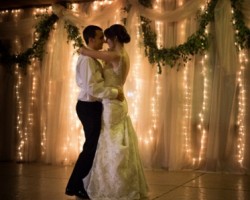 The first thing that couples notice about A & E Burton is that this top wedding photography company provides some of the best packages and rates in the business. No matter which option you choose you will be amazed by all of the extras that come with it. Everything can be customized so you can get exactly what you are looking for from these professionals. Viewing their galleries will have you convinced that A & E Burton is the right choice for you.
Dion Altamirano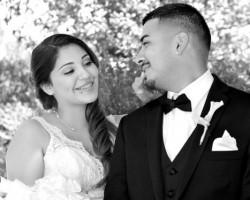 With a straightforward pricing system and packages to suit any style of wedding, Dion Altamirano is a great choice for any Bakersfield couple. Even if you choose Dion's most basic package you will get much more than any other wedding photographer in the city. With several hours of coverage, carefully edited photographs and a USB gallery with printing rights, you will be amazed at how affordable Dion's work can be. He also has a great list of extras that let couples customize their wedding day photography to exactly what they want.
Xpressions by Michelle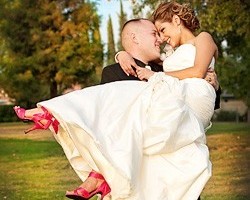 The majority of wedding photographers in Bakersfield, CA will try to convince you of their quality by telling you about themselves or information about their past. Michelle, of Xpressions by Michelle, knows that only her work demonstrates how good she is. Viewing her gallery you will instantly see that she captures every aspect of a wedding from the emotional interactions to the cake and all of the posed group photos that look great in a wedding album. You will love the outcome and the competitive prices that Michelle charges.
D Photography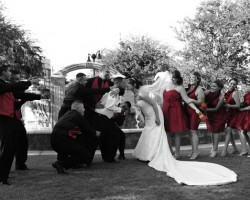 There is no form of artistic expression that D Photography cannot provide. These creative geniuses have specialists in all kinds of photography and reviews have nothing but praise for each style they cover. This company has become famous in California for being able to provide any style that the couple wants from traditional, artistic to cinematic. It is absolutely guaranteed that these professionals will capture every moment of your special day whilst blending into the background and letting your day unfold naturally.