Top 10 Rated Bakersfield Wedding Ministers & Officiants
Weddings On Wings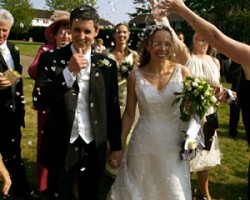 Weddings On Wings is the officiant company that you should hire when you want to have a beautiful wedding service that you will remember for the rest of your lives. Forget the quick ceremony in Vegas and opt for something even more special and personalized from this company. According to reviews, this is the best part about working with this service. The officiant, Reverend Yvonne Brassfield completely understands the significance of this event and will work to make the ceremony everything you have always wanted it to be.
Reverend Belinda Singleton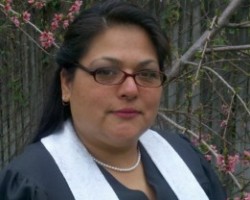 Reverend Belinda Singleton and her partner Reverend Jason Rickett have both been licensed wedding officiants since 2008. They are the kind of officiants that put the clients in control of the services while also guiding them through the general or traditional options. Either member of this team will perform any kind of ceremony and in any style you would like. They can perform an informal ceremony their office or come to a large wedding venue and perform it in the exact style that you want.
Happily Ever After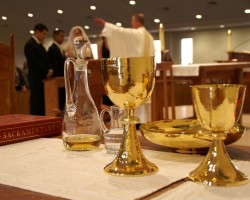 The professional Bakersfield wedding officiants at Happily Ever After are dedicated to making the most special day of your life come together. This team believes in offering simple and sweet ceremony options that are non-denominational and can even be performed in Spanish. You will be in total control when you hire this team. They will come to your home, a special wedding venue or you can enjoy the use of their chapel. In any case you can be sure that your wedding ceremony is a moment that you will remember forever.
At Your Service Weddings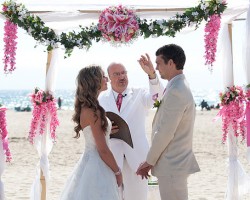 At Your Service Weddings is owned and operated by RocARev Michael Taylor. This wedding minister has won awards for his officiating and for his work as an entertainment specialist. This means that you can hire this professional to perform your wedding ceremony as well as keep your guests entertained at the reception. His outgoing personality and his charisma make this reverend the perfect choice for any couple. From the very first time you contact this company you will experience the friendliness and the expert service that is present throughout their work.
Mighty Mike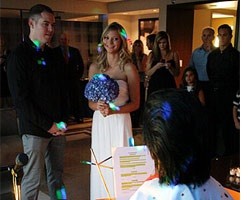 As a wedding officiant in Bakersfield, CA, Mighty Mike is one of the most unique in California. Mighty Mike is first and foremost one of the top little person entertainers in the world. This has caused him to branch out and become an MC for events, work in film and TV as well as perform some of the most unique wedding ceremonies. Mighty Mike is an ordained minister with flare. He can work with you to personalize a ceremony and then attend such ceremony in full costume or impersonating a celebrity throughout the entire occasion.