Top 10 Rated Boise Wedding Cake Bakeries
Dulce Cake Designs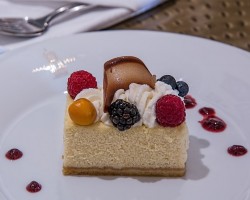 Dulce Cake Designs design and bake unique Boise wedding cakes. This is because all their cakes are designed with the client in mind. They attempt to reflect their client's personality and event in every cake. Whether you want a romantic wedding cake, an elegant baby shower cake or a whimsical topsy-turvy cake, they will make one for you with the finest ingredients. Your cake will look and taste phenomenal.
Le Bisou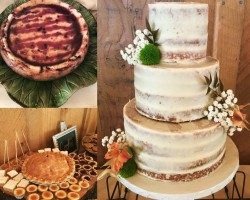 French for "little kiss", Le Bisou is one of the most dynamic bakeries in Boise. Its creative atmosphere and scrumptious confections make it a Treasure Valley Darling. Pastry Chef Margaux opened this pastry shop to bring classic baking back to Boise and judging from the glowing reviews she has received over the years, it is safe to say that her vision has been realized. Her sweet works of art are available for any occasion.
Emmelis Cake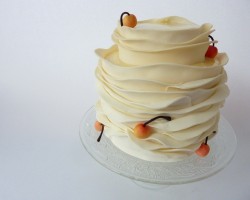 If you need delectable desserts or wedding cakes in Boise, ID, contact Emmeli and her team at Emmeli's Cake. Emmeli is a talented baker from a family of bakers. Her passion began when she was a kid and after honing her skills and raw talent under a seasoned pastry baker, she opened her own bakery. All Emmeli's cakes are baked from scratch with the freshest ingredients and carved to each client's specifications. They not only taste amazing but also look stunning.
Amaru Confections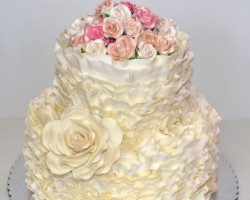 Aimee founded Amaru Confections in 2000 to put her love and passion for cakes, pastries and deserts to good use. She is a skilled baker who not only graduated top of her class from the Culinary Arts Institute in Denver, Colorado but also received training from the best chocolatiers at the Lenotre' Institute in France. Together with her staff, Aimee has created innumerable confections for all kinds of special occasions big and small. Contact them for consultations, to place an order or to discuss prices.
Flour Child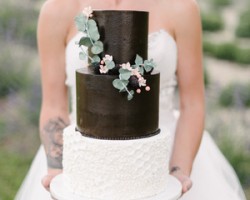 Since wedding cakes are the centerpiece of the occasion, Flour Child always delivers perfect cakes which taste as good as they look. This local bakery specializes in making custom cakes. No matter your favored design, realistic sugar flowers or any other form of edible art, their job is to turn your vision into reality. Their one-of-a-kind cakes and desserts are a client favorite. Make sure to add them on your list of birthday or wedding must haves.