Top 10 Rated Chandler Wedding Dresses and Gown Designers
Yes I Do Bridals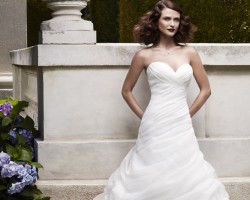 The aptly named Yes I Do Bridal boutique was established to provide brides with the best services at the lowest prices. This store gives brides an opportunity to customize their gowns to fit their preferences and needs. Thus, whether it is a vintage, classic, short and modern dress, there is no task too difficult for the store to handle. Brides can, therefore, create a unique design that symbolizes their passion and preferences. Apart from offering a decent selection of custom made wedding dresses, the store also offers dress rental services and off the rack dresses.
Gemmas Fashion and Sewing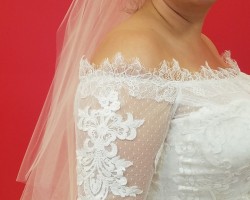 Though primarily a dress alterations company, Gemma's Fashion & Sewing also custom designs and sews wedding gowns. Its founder and owner, Gemma Vigneaux, has had a passion for sewing clothes since she was a young girl. Since she opened her shop, she has become one of the most in-demand seamstresses in Chandler, Arizona. With an exceptional dressmaking prowess, Gemma has established herself as one of Chandler's creative designers. Also, her prowess makes her an expert at making elegant and sexy dresses and dresses for plus size brides.
Merry Rose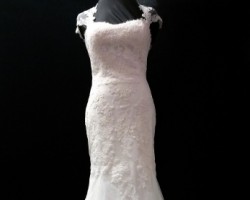 Merry Rose is a specialist fashion designer who has been designing gorgeous wedding gowns for the last 50 years. In the course of her illustrious career, she has worked with countless brides and actresses. To achieve perfection, Merry uses only the finest fabrics in the design of wedding gowns and prom dresses. Her experience in the fashion design industry and meticulous attention to detail has earned her many awards as well as numerous positive online reviews. Having worked in various parts of the world, Merry Rose has been credited with designing some of the most gorgeous, affordable wedding dresses in Chandler, AZ.
Susan Marie Tailors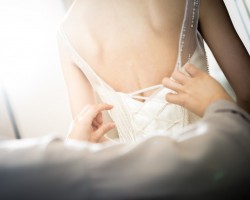 Susan Alandt-Emerson, the owner of Susan Marie Tailors, is a private seamstress who is available only by appointment. To keep her production cost down, Susan works at home and deals with one client at a time. This means she can concentrate on the creation of one of a kind design for each one of her clients. Unlike other seamstresses who deal only in the making of wedding dresses, Susan also tailor makes suits for groom's men and the groom. Thus, she can offer an all- inclusive package that helps relieve some of the stress of planning a wedding. Having opened her business in 1984, Susan possesses a wealth of experience. As such, there is no design too complex for her, from beautiful short dresses to ornately designed dresses, this local seamstress can never disappoint.
SOS Wedding Dresses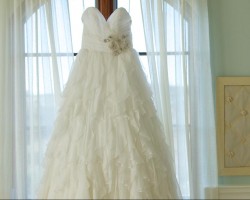 SOS Wedding Dresses is an intimate bridal shop in Chandler that sells some of the best and inexpensive Chandler Wedding dresses. This unique store sells most of its dresses at a discount and makes deliveries to brides. In this regard, brides can get wedding dresses at up to 80% off the retail price. Chandler brides have been relying on the affordable services offered by this store since it first opened its doors to the public. SOS wedding dress prides itself in being one of the most reliable bridal boutiques in Chandler.