Top 10 Rated Fort Worth Caterers for Wedding and Other Events
Cooper's Old Time Pit Bar-b-que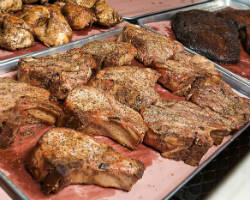 If you are looking for some home cooked Southern meals to make you and your guests feel right at home during the dinner at your event, Copper's Old time Pit Bar-b-que is the perfect option. They serve some of the most tender BBQ meats you've ever had along with traditional sides and a variety of homemade pies. They bring along all of the trimmings as well, including: sauces, drinks, plates, cups, and utensils. They are affordable and offer all of your favorites.
Hot Damn Tamales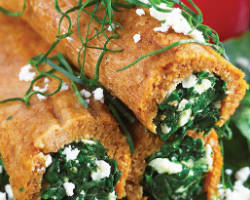 Hot Damn, Tamales! is not only a catering service, it is a well known and respected restaurant in Fort Worth that can act as a venue for your event as well. Whether you are looking to host a crawfish bake, would like spicy Mexican Food, or full-service Italian catering, Hot Damn Tamales! does it all. Browse through their catering menu for your favorites or help them customize a menu to include everything you want to make your event the most delicious of the year.
The Ashton Depot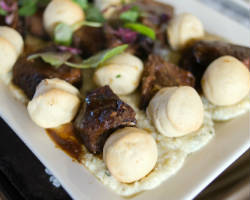 The Ashton Depot has been catering on site events at their historic venue as well as off site events in the Fort Worth area for years. They have been trusted to cater hundreds of weddings so they must be doing something right. They offer a buffet option as well as food stations for your wedding reception. As one of the most popular wedding catering companies in Fort Worth, it is clear that you are dealing with professionals who know how to put out a beautiful and delectable spread of food.
Sweet Memories Cakes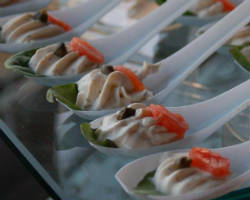 Sweet Memories Cakes is one of the few catering services that are first a wedding cake bakery and second a catering and event service. They create some of the most beautiful and elaborate cakes based on what you as a couple like best. Then they can also provide top quality catering for your event with a huge selection to choose from. Whether you want cold trays, a lunch menu, or main course, this catering service can meet all of the food needs for your event.
Lili's Bistro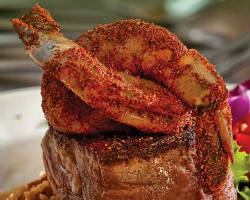 If you want to serve your guests unbeatably nice food Lili's bistro can cater your event flawlessly. They offer a mix of great service and deliciousness to bring you a meal you will love. They also offer the wares for your event by providing seating, dining utensils, audio equipment, a full kitchen and bar, as well as linens. Whether you are looking to host a relatively cheap party or an extravagant reception, this catering service has done and seen it all and can accommodate your event.
TCB Catering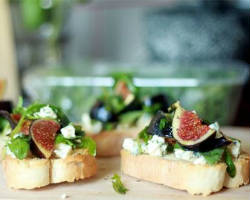 If you're looking for a Fort Worth catering service that specializes in smaller and more intimate events. TCB Catering caters mainly small dinners, corporate lunches, wedding showers, and parties. Specializing in smaller events means their meals are given much more attention than they would from a large catering service. There is an option for catering a large group celebration, which would present your wedding guests with a healthy fresh meal that has been prepared with such great detail it achieves perfection in presentation and taste.
Catering By La Madeleine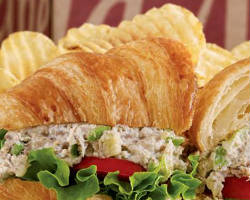 Catering By La Madeleine is known for their special French menu. The options they serve include a collection of the best salads, soups, and sandwiches as well as homemade pastries and desserts. Though their menu is lighter and would be better for an intimate picnic or fun reception, they have more flavor than any full dinner menu out there. The choices are not only affordable but are the perfect size for sitting and enjoying some of their dishes or eating as you mingle.