Top 10 Rated Glendale Wedding Venues, Reception and Banquet Halls
Glendale Civic Center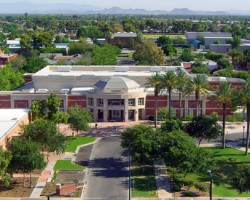 With more than 40,000 square feet of event and meeting space, the Glendale Civic Center boasts of creative and customized event planning with attention to detail. Escape to a beautiful setting and create your dream reception tailored to your needs including a personalized menu and an incomparable service. Planning a memorable wedding that reflects your own style is incredibly easy when you select from The Glendale Civic Center's reception halls, banquet halls and party venues.
GasLight Inn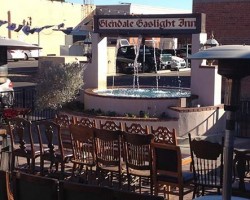 Established in 2011, GasLight Inn has grown to become one of the finest wedding venues in Glendale, AZ. The small venue can hold anywhere from 5 to 120 guests, offering new remodeled elegant decorated rooms with flat screen televisions, high-end mattresses, and antique furnishings. In addition to providing beautiful wedding packages in a wonderfully romantic setting, GasLight Inn will provide the atmosphere and expertise to coordinate the wedding of your dreams. Let your guests celebrate your wedding day your way!
Arrowhead Country Club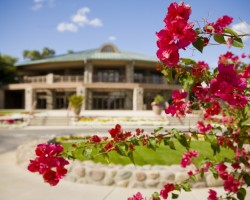 Congratulations on choosing the Arrowhead Country Club, where elegant accommodations, comfortable surroundings, and excellence in food are not the exception but the standard. This charming Glendale wedding venue is nestled in the west valley with a casual atmosphere that's ideal for any outdoor special occasion, from intimate rehearsal dinners to lavish wedding receptions and garden wedding venue. The outstanding golf course can serve as a perfect setting for hosting a bachelor and bachelorette parties or entertaining out of town guests.
Virginias House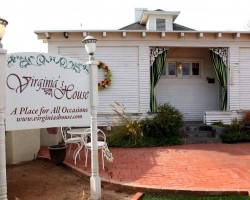 Are you planning a local wedding reception, holiday party, business meeting, or some other special event? At Virginia's House, the primary goal of the owner, Natalie Stahl, is to ensure your party is a success. Specializing in weddings and receptions, Virginia's wedding chapel offers a personalized service that has been growing in perfection for over 18 years. If you're looking for a unique quiet elopement or a full-sized event at affordable prices, Virginia's House has got you covered.
The Renaissance Glendale Hotel & Spa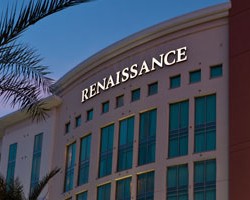 At The Renaissance Glendale Hotel & Spa, you will find the finest in facilities, food, and service for any of your upcoming wedding events. Centrally located next to Westgate City Center, Jobing.com Arena and the University of Phoenix Stadium, the hotel can offer 320 guest rooms including 46 suites. Whether it's a bridal shower, wedding, farewell breakfasts, rehearsal dinner, Quinceanera or any other life event in Arizona, The Renaissance Glendale Hotel & Spa has earned great reviews for offering the best, personalized service during all phases of your event.