Top 10 Rated Lexington Wedding Cake Bakeries
The Fairy Cake Mother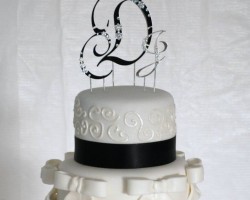 The Fairy Cake Mother offers only special ordered, custom wedding cakes in Lexington, KY. With the freshest and highest quality ingredients, this team works to create the cake of your dreams from scratch. Each of the bakers and decorators would easily be referred to as perfectionists. They work tirelessly to ensure every detail as well as the flavor and the moistness of the cake will be delicious as well as beautiful. With price based on the design and the size of the cake, you cannot go wrong when hiring this team to make your wedding centerpiece.
Cakes By Leigh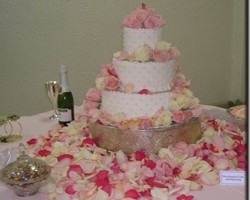 Custom cakes are a great way to make sure your wedding dessert is special and suits the style of your event and your tastes perfectly. Cakes by Leigh is a company that offers personalized Lexington wedding cakes to help you achieve this. The owner of this company has over 38 years of experience in the industry. Drawing on this experience as well as having the talent to execute any idea or request is what makes this one of the best services for any special occasion cake.
Batter & Buttercream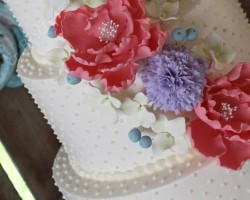 Since 2002, Batter & Buttercream has been one of the top cake bakeries for everything from baby shower cakes to custom birthday cakes and more. You can work closely with this to come up with a design that will complement your reception and will also act as a delicious dessert to celebrate the occasion. You can choose from a range of flavors for the cake, the icing and the filling. The team knows which combinations work best and can help you make a decision that will be the most impressive on your wedding day.
Fantasy In Frosting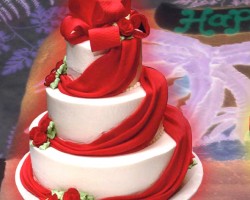 Fantasy In Frosting is a company that offers specialty cakes for weddings, personalized cake toppers as well as decoration classes so you can learn more about their work and their art. With over 35 years of experience in Kentucky, this company has come up with interesting flavor combinations and has created some of the most impressive designs for cakes too. You can count on this team's experience to create the cake of your dreams and they will do it for affordable prices too.
Bit of Whimsy Cakes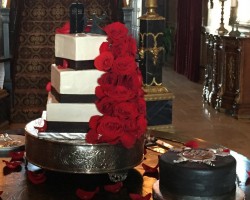 For the experts at Bit of Whimsy Cakes, their creations are more like works of art than desserts. They are all made with the richest ingredients and flavors so great taste is a given. The talented design team will work with you and the decorators to come up with a unique cake concept for your big day. Having a cake made by this company guarantees that you will have a beautiful centerpiece for your reception and that all of your guests will be impressed by the detail and presentation of the dessert.