Top 10 Rated Nashville Wedding Dresses and Gown Designers
Karen Hendrix Couture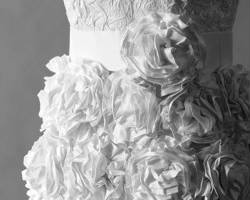 Forget buying a used dress, or even something from your typical bridal salon because the designs offered at Karen Hendrix Couture are the dresses every woman dreams about. The designer has an attention to detail and quality that can only come after years in the industry. Her understanding of the female form and fabrics means she creates unforgettable designs. If you don't see a design you love, don't worry, she can make he dress you've always wanted. By working collaboratively with the designer, you will have a high-end dress you'll love.
Southern Belle Rose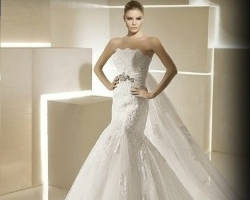 Many women have been waiting their whole lives to find the wedding dress of their dreams, which is why Southern Belle Rose wants to make your experience fun and comfortable. By providing a cozy atmosphere and friendly service, you will feel relaxed as you look through the elegant and modern dresses to find the one that suits you. We have some of the best prices on designer dresses making them relatively inexpensive. The store also offers alteration services, tuxedo rentals, and shoe dying. Custom and designers veils and jewelry will complete your bridal look.
Geny's Flowers & Bridal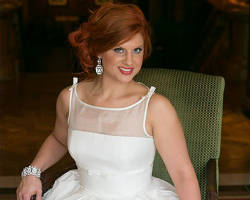 Geny's Flowers & Bridal has grown to become the unique bridal salon it is today. With over 50 years of experience in the industry, this store will not only provide you with an unforgettable shopping experience to find your dream dress, but also provide you with insight into everything weddings. This store has dresses of every sort from short and sassy to long and classic. They believe the dress simply sets the style for your wedding day but getting married, and committed yourself to your partner is the main event.
The Bride Room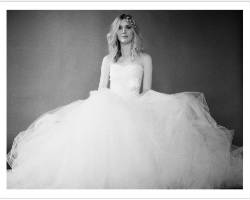 There is nothing that beats the relationship a bride develops with her dress consultant, or at least that is what the ladies at The Bride Room believe. They want to know your likes, dislikes, insecurities and overall personality. They want to be your best friend throughout the shopping experience so you feel supported and comfortable in the dress of your dreams. There is no better place to find wedding dresses in Nashville, TN. They have everything from sexy looks, to vintage styles.
Olia Zavozina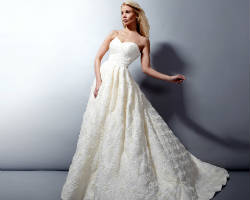 Many bridal boutiques promise a huge selection of beautiful dresses with a unique shopping experience. Olia Zavozina delivers on this promise. By making an appointment, you reserve one of their consultants to guide you through the day. You are greeted with champagne and water before your guests are shown to a seating area and you are brought to your dressing area. Once you have answered basic questions about the dress you want, you have a private and detailed discussion with the stylist before trying on dresses within your budget and your exact style.
Modern Trousseau Nashville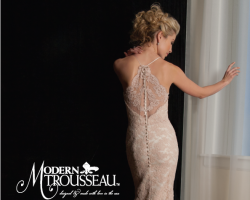 Located in the heart of Downtown Nashville, Modern Trousseau is a couture bridal dress shop specializing in custom made silk and lace wedding dresses designed and proudly made with love in the USA. The designer, Callie Tein, has a talent for combining antique styles with sophisticated and modern touches. You can also find custom veils and accessories to compliment your bridal look. You will experience a top-notch private appointment, that will be one of the most memorable experiences shared with your closest family and friends!
Arzelle's Bridal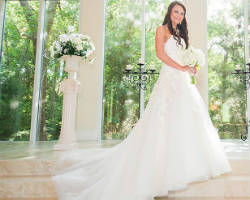 Arzelle's Bridal chooses only the best designers to display in the store. They choose the designers whose dresses exude class and elegance. In Nashville, wedding dresses can be found at countless stores, with a huge number of gowns to choose from. What sets this bridal store apart is their unique but classic selections. They limit the dresses in their store so you won't be overwhelmed. With dresses ranging from $1,000 to $6,500, you can find affordable dresses that fit any budget big or small.