Top 10 Rated Oklahoma City Wedding Venues, Reception, and Banquet Halls
NOAH'S Event Venue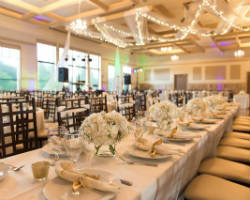 NOAH's Event Venue in Oklahoma City is soon to be the newest and most sophisticated events space for wedding receptions and parties. The space will offer a main hall with room for the guests of a medium size wedding to enjoy a seated dinner or a larger group to have cocktails before celebrating throughout the night. The venue also has a boardroom and conference room, which can be used in conjunction with the main hall. The space has been specifically designed as a large and small wedding venue.
Farmers Public Market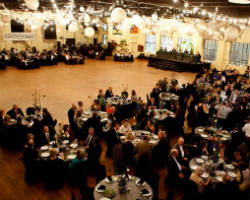 The rustic feel of the Farmers Public Market is perfect as the backdrop to any Southern wedding. As an Oklahoma City wedding venue, this space has more to offer than just being a huge party venue. The original maple floors provide a great dance floor for you and your guests while there is a balcony area for the guests who want a rest while still being part of the action. The space can be made functional for between 200 and 1,500 guests.
Photo Art Studios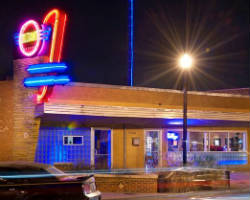 PhotoArt Studios is one of the best wedding venues in Oklahoma City, OK. Their space is perfect for a large corporate gathering, Quinceanera or wedding reception. This venue includes a large party area, dressing rooms, a large studio and a full kitchen. In the cultural and arts center of the city, this venue has a great location. The character of PhotoArt Studios is edgy and distinct making it a highly sought after wedding reception space. Forget the boring traditional ballroom and party the night away in an intimate cool place you'll love.
National Cowboy & Western Heritage Museum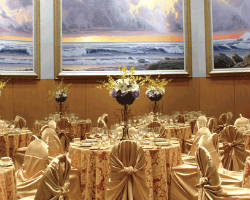 The National Cowboy & Western Heritage Museum has proven to be a favorite amongst Oklahoma brides as a reception space. The brides are not the only one's who've recognized the value of this museum as an events space. The museum has been recognized as the best venue for an event or meeting. With various spaces to choose from, this venue can accommodate anything. They have a garden, boardroom and events center that have each been reviewed as versatile and great for a reception.
Coles Garden Wedding and Event Center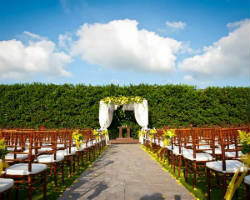 Coles Garden Wedding and Event Center is the perfect garden wedding venue for any couple that wants their wedding to be surrounded by the lush flowers and greenery of the great outdoors. This venue has a variety of spaces that each function perfectly for a wedding and reception. The garden area is well suited for an intimate outdoor wedding. The banquet halls offer a great indoor space for a large seated dinner and celebration after the ceremony. There are also on site suites for the bride and groom to change and get ready separately.
Walnut Creek Wedding Chapel Inc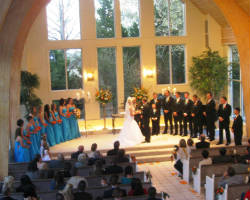 Walnut Creek Wedding Chapel Inc is the intimate and traditional wedding chapel and reception space that couples have chosen for their wedding for many years. The chapel has clearly laid out packages that include a different number of guests, rehearsal, premarital counseling, as well as different amounts of time for use of the facility. The venue has different rates for each package, ranging from cheap to mid-range in price and services. This means that the space is affordable for almost every couple.
Harn Homestead Museum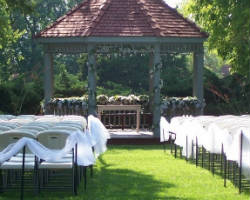 The Harn Homestead Museum is a historical site that happens to work perfectly as a wedding and reception hall. The Gazebo has proven to be a favorite place for couples to tie the knot while the rustic event barn is a perfect place to celebrate with friends and family after your wedding ceremony. With room for up to 200 guests seated, any medium size wedding would fit comfortably into this space. A two-day wedding package starts at $3,000 making this also one of the most affordable venue options.