Top 10 Rated Philadelphia Caterers for Wedding and Other Events
Chestnut Street Caterers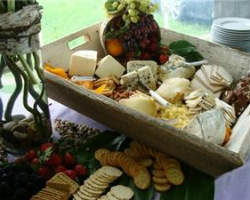 Find the friendliest set of culinary experts at the metro at Chestnut Street Caterers. They are present to show passion for creating new, innovative and fresh menu ideas in birthday parties, bridal showers, corporate bashes, prom nights and, of course, weddings celebrations. Chestnut Street Caterers offers a wide array of catering menus for all customer needs. The highlights are Just in Time Catering, The University Clubs and featured menu options. It also instills a sustainability program of grow, cook and consume food responsibly, while using 100% farm fresh ingredients. The top Philadelphia catering is here, Chestnut Street Caterers has great food opportunities for your big day.
Eatible Delights Catering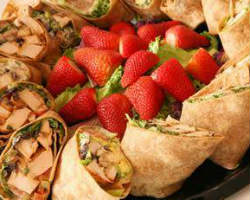 Eatible Delights Catering is an award winning catering company in Philadelphia. Its catering services and packages are created compliment any size and range of occasions at Pennsylvania. Each guest is given a special treatment by the caring staff and services of this fantastic restaurant. Off-premise or on premise weddings, business bashes, birthday party and graduations are offered specialized menu options from lunch selections, Election Day Menu to the in-house specialty, the Stroll on Bourbon Street option. Weddings specifically have 4 variations in packages: The Cali Lilly, The Purple Orchid, The Red Rose and The Sunflower. Other amenities by wedding catering companies at Philadelphia are provided upon requests.
Village Catering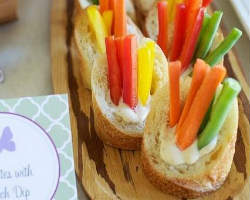 Village Catering is a family-owned restaurant from chef owners bearing an over 20 years of catering experience. The restaurant offers real delectable American cuisine and custom amenities. Village Catering takes pride of a very welcoming attitude to guests, where each of their needs is met and staffs are knowledgeable on creating world class cuisines at Philly, today. Create your own package like BBQ additions on business meetings or a fresh crawfish in baptisms. Make yours different. Menu consists of airline catering, picnic gathering, weddings and others. Join the food chain of the finest among wedding catering companies in Philadelphia and talk about a real Philly experience!
Meridiths Catering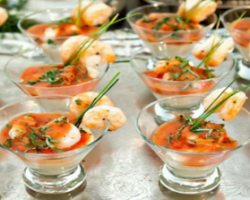 Opened in 2002, Meridith's Catering was spearheaded by president and founder, George McLoughlin and his wife Meridith. The store's concepts were based from Meridith's eclectic gift, French antiques and already open food shop, the Fresh Ideas Too. When it comes to food art and sumptuous delights, this place should be the choice for you. The freshest ingredients, right from the farm to the table, are used to create rare cuisines, today. Venues available are The Merion Tribute House, the John James Audubon Center at Mill Grove and etc. Meridith's Catering also offers vegetarian options for better wellness in eating in Pennsylvania. Order online your beautiful package right away!
Catering by Mario's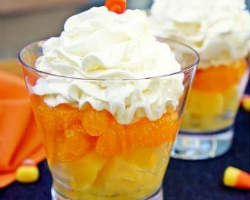 Catering by Mario's is a Philadelphia catering service which furnishes a client based service on specially held corporate catering, event planning services and wedding caterers. The Richmond Hall is open to Catering by Mario's needs on big wedding parties. The venue is very sophisticated, brightly adorned with 40-foot cathedral ceilings, crystal chandeliers and shiny hardwood floors complete with a very beautiful balcony above the crystal room. The Richmond Hall Wedding Amenities can host to 125+ guests with valet parking, maitre' d service, champagne toast, gourmet wedding cake, linens, fine China, classic stemware and silverware as well as the room accommodation in Bridal Suites. Choose from Majestic Seated Wedding Menu, Seated Wedding Menu, Stately Station Wedding Menu and a wide array of dessert selection and cocktail hour.
Catering by Rich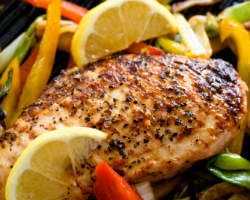 Catering by Rich is an amazing experience for all. Rich has been in the food business for 25 years now. His family is his top inspiration for cooking the finest gourmet dishes in town. Catering by Rich is a drop off and full service caterer for the most celebrated events of the year. From the wedding plans to the last payment, the restaurant is there to help couples for the big day. Choose from 3 menus chicken, means and pasta to salads, get only the finest among catering companies in Philadelphia. Free tasting sessions are also offered. Wedding Wire's Brides Choice Award 2010- 2014.
Beka's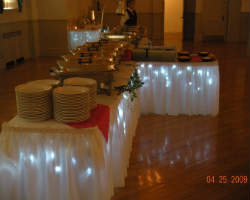 Beka's was opened in 1991 at the heart of Philadelphia. It currently offers full-service catering for a wide of events and venues. Beka's has an award of excellence and keeps on endowing only impressive plate presentations with unique zest and designs just for your wedding day. See its different packages, like the Wedding Package #1 and #2, filled with best affordable prices in delectable goodies for the occasion. Catering your special event is a privilege. Beka's aims to keep prices low, for amazing experiences with today's top catering companies in Philadelphia. Other packages include the Special Buffet, Deluxe Buffet, Baby / Bridal Showers, Funeral Luncheons and Fund Raisers, Grande Deluxe and the Deluxe Brunch Option.