Top 10 Rated Phoenix Wedding Cake Bakeries
Coco Coral Bakery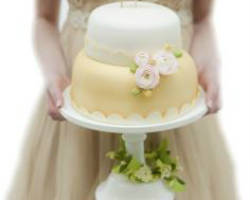 Cake design has been a passion of the owners and the staff in Coco Coral Bakery since its establishment. This shop is known for providing top quality cakes and desserts for any occasion. For couples that want a unique but elegant cake, then this company can make something beautiful. Their deeply rich flavors and unwavering attention to detail make them the best choice for an unforgettable occasion cake. With a wide range of cake flavors and a variety of icing options as well as custom cake toppers, this bakery's options are unbeatable.
Bakery Arizona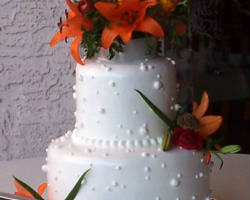 Bakery Arizona has been recognized by countless bridal and wedding organizations for their continuously flawless work. Their elegant creations will provide a focal point for your wedding reception. They have wedding cake templates for you to choose from, in which you choose the flavor and icing and agree to a pre-developed style or there are options to completely customize your confection. The prices of these cakes are always fair and always affordable, with even economy options to satisfy any budget.
Blair's Custom Cakes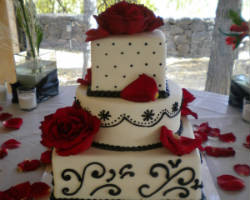 If you would like to have a wedding cake that truly represents your uniqueness as a couple, then having one custom made and designed is a must. The experts at Blair's Custom Cakes have perfected their baking and decorating techniques to be a form of art. These masterpieces are designed to make your special occasion even more special. Their cakes feature the best flavors and the richest icing, which guarantees everyone will love their flavorful and beautiful cakes every time.
Sugarlips Cakery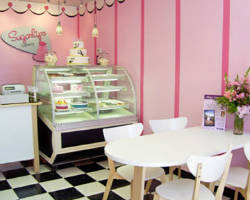 The wedding cake will be the centerpiece of your reception so; finding the bakery that can make your dream cake come to life is key. For custom cakes that are delicious and creative, have Sugarlips Cakery make your special day's confection. The team of bakers and decorators have years of experience and thus have mastered the most intricate techniques. This local small business has grown to be a community favorite for birthday cakes, baby shower cakes and so much more.
Variations Party Creations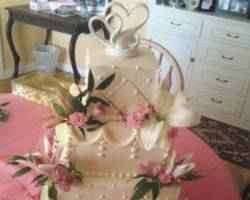 Variations Party Creations is a specialty cake shop that brings elegant Phoenix wedding cakes to life in their kitchen. This shop is known for the quality of their service and their cakes. Initially, you will have a private consultation to discuss what flavors and style you would like your cake to have. Once you have made all of the decisions necessary, then you will be able to serve your guests a delicious and custom cake at no more than $3.75 per serving.
Kreative Kupcakes Bakery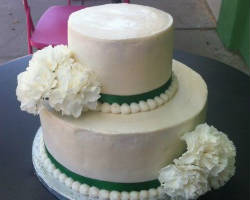 Some couples put great emphasis on their reception dinner, while those with a sweet tooth look forward to enjoying the cake at their reception the most. Kreative Kupcakes Bakery makes the most delicious treats for any occasion. Out of all of the cake bakeries in Arizona, this one is possibly the most inclusive. They not only provide beautiful custom cakes but they have a huge range of cupcake options and cheesecake options that might better suit your style and your event.
Sue Jacobs Sue Jacobs CakesCakes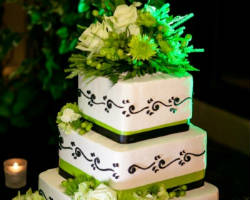 Party and specialized cakes can make your event even more special. For beautiful wedding cakes in Phoenix, AZ, countless couples have turned to Sue Jacobs Cakes. Their use their creativity and artistry to create some of the most innovative and luxurious cake designs. The experience of this company is unmatched and has helped them develop their flawless techniques. If you would like a modern take on the traditional wedding cake, then this company can also provide you with cake pops or hand made, unique mints.