Top 10 Rated DJs in Pittsburgh for Weddings and Other Events
AllPro USA Multimedia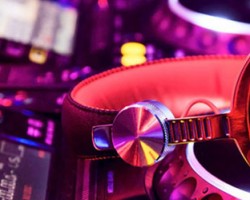 AllPro USA Multimedia is a company that can serve all of your wedding needs including planning, photography and lighting. Their most popular service however is their expert Pittsburgh DJ. The DJ will set the mood for the dinner as well as the celebration. They will do this by customizing the music that they play to your requests and adjust the music as the party progresses. This celebration will be made comfortable and fun for all ages with great universal tunes and unparalleled professionalism.
Gitano Productions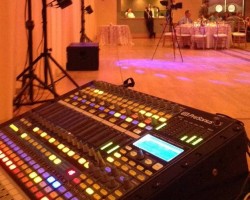 Gitano Productions is a company famous for their DJ work. Each Pittsburgh disc jockey that works for this company has a degree in music technology and audio engineering. They have great taste in music and a talent for entertaining, but are actually certified in their craft. These experts do not use props or talk throughout the night but rather use the music to guide the celebration. There are wedding packages for couples to choose from that include the prices for the DJ as well as options for uplighting and a photo booth.
Party Time Productions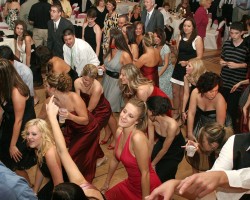 Party Time Productions has been voted the best by couples for the Wedding Wire in Pennsylvania for the past 6 years. How have they managed to be so popular? This company first offers all of their services at low cost prices that their clients can afford. Then they make sure that the music, their style of entertainment and the flow of the event is executed perfectly according to the needs and wants of the couple. Reviews say that this level of personalized service is something the that they loved about their experience
Kelli Burns Entertainment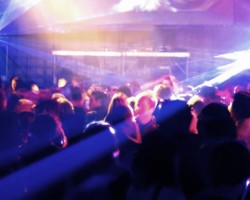 Working with Kelli Burns Entertainment means working with a professional wedding DJ that has years of experience creating the perfect atmosphere for your big day. Kelli uses her over 20 years of experience to play the right music for the right moments. This helps to set the tone of the event and control the tempo of the party. Whether you are working directly with Kelli or one of the expert members of her team, you can rest assured that your wedding, prom or parties will all be nights to remember.
Zini Productions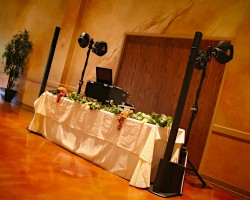 Zini Productions is an entertainment and events company that has the most professional DJs in Pittsburgh, PA. When you are going to have a celebration that is a once-in-a-lifetime occasion, you need more than just someone to play music but rather someone that can create an atmosphere and enhance the event. This is exactly what the DJs at Zini Productions are known for. They will make sure that your wedding reception runs smoothly from entrance to dinner and dancing. This will eliminate stress for you and let you enjoy the day.