Top 10 Rated Reno Wedding Ministers & Officiants
Jackie Phillips Wedding Officiant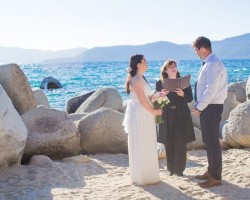 What makes Reno wedding Officiants special is their passion to unite the love between 2 people. Jackie is no different as she oozes with enthusiasm at the prospect of capturing your emotions in words. As she says, each ceremony is a reflection of your life together and embodying it in rich and romantic text is her way of helping you share that emotional experience with all your guests. With great reviews for her writing background, she has a flair for putting great words on paper.
Rev. Suzanne Pipho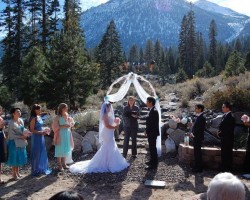 Rev. Suzanne Pipho is your best solution for all personalized package for your wedding official proceedings. What she loves doing most is interviewing couples and trying to get to know them better. This helps her write their ceremonial texts and makes it as reflective of them as possible. Each word represents them and so makes their day unique. She promises to make your big day a lifetime memory to cherish forever.
Erica Jones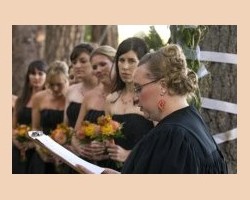 Erica Jones is a counselor and wedding minister. With the belief that the world has a lot to share with a couple in their love story, there's only one way through which they can contribute, and that is through giving them the most beautiful wedding day. Being non-denomination, Erica's core business brings some great word and cheer to any ceremony. All on color and harmony, Eric will make your ceremony interesting so that your full wedding colors will flow smoothly.
Eric Tastet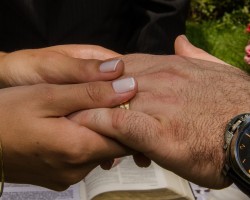 If you're looking for a local wedding officiant in Reno, NV, go for Eric Tastet. A founding Pastor of the Sierra View Baptist Church, Eric has years of vast experience working with congregants from as far back as 2003. To make your wedding day an engaging event with all the perks of marriage counselling, vow writing support and even powerful prayers, Eric can't disappoint. Gifted with a humorous streak, he'll leave your guests in stitches and will give you the best wedding day.
Ever After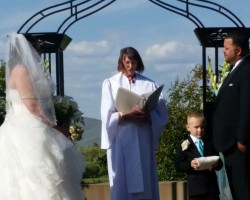 To bring together a day that enunciates a romantic past, a magical present and a future to look forward to in Nevada, consider Ever After. A fully licensed Wedding officiant in Reno, the ceremonies master at Ever After is ideal for a legit sharing of the vows. His inspiration came from witnessing a granddaughter's wedding and officiating at his son's wedding. This made him desire family harmony for each event thus enriching his service with a touch of fatherliness.