Top 10 Rated Santa Ana Caterers for Wedding and Other Events
NYC Cafe and Catering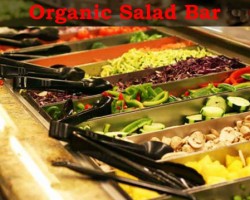 Whether you want a simple drop-off wedding lunch or a full-service fine dining experience then NYC Café & Catering should be your first choice. This catering company has a wide range of cuisines for couples to choose from including: exotic Persian meals, Mediterranean simplicity, spicy Mexican food, seafood and crawfish and traditional Italian catering. You will be spoiled for choice and with this award winning Santa Ana catering service everything is affordable too, so you won't need to worry about your budget.
Canyon Catering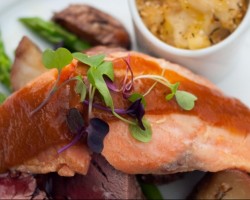 If you want to have high quality food that has been made from scratch and presented flawlessly then Canyon Catering is the right choice for you. Not only are their meals absolutely delicious but everything is presented in some of the most breathtaking ways. You and your guests will love every detail of the food whether it is a party platter or a full service meal. With each bite you can sense the passion that the expert chefs and servers put into everything they create.
Furiwa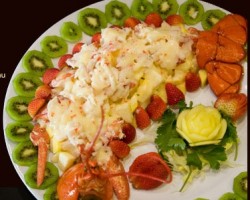 For those couples that want wedding catering in Santa Ana, CA that has a unique touch then Furiwa provides the answer. This Chinese based cuisine comes to couples throughout the city with all of the luxury and elegance imaginable. These local caterers specializes in the best Chinese seafood in the area so you can be sure that they will provide the most delectable options for you on your wedding day. View their incredible catering package today and you will be convinced.
Creative Cuisine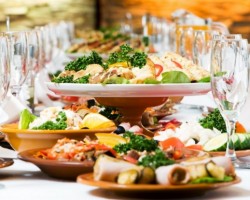 Creative Cuisine has been providing the highest quality of catering in Santa Ana, CA for many years. In fact, this company has served food to some prestigious names including United States Presidents and famous Hollywood stars. As you can imagine that the finest wedding catering in California does not come cheap but they work closely with each couple to be able to design a menu that both fits their tastes and their budget at the same time. You can choose from ethnic cuisine, southern BBQ, European flavors or anything else you want on your big day.
ZCater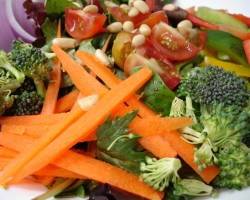 From corporate events to large family gatherings to weddings there is nothing that ZCater can't provide their clients. They have one of the most extensive ranges of menus that put them right at the top of the wedding catering companies in Santa Ana. This company can provide every type of cuisine imaginable but even more than this they can design the meals to suit any style. If you are having a vibrant and colorful wedding then the catering will match or they will provide a more subdued spread of delicious food for a more intimate event.