Top 10 Rated DJs in Santa Ana for Weddings and Other Events
DJ Sota Entertainment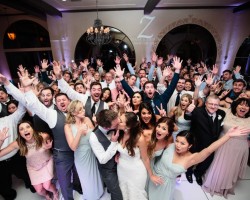 From DJing a prom to MCing for a wedding celebration there is very little that DJ Sota can't do in the entertainment industry. This company provides options to have a slide show projection, photo-booth and full lighting systems at your event. DJ Sota has the experience necessary to make your event go smoothly and to coordinate every aspect of the wedding reception. Reviews left by previous clients praise the entire service from the first phone call to the cost of the services and how amazing the DJing was during the celebration.
Vietnamese Wedding DJ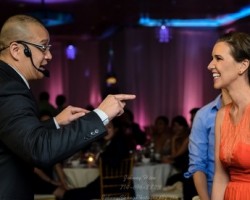 DJ Duy is the leading music expert at Vietnamese Wedding DJ. He is fluent in both English and Vietnamese so he can easily cover weddings of any culture or style. DJ Duy is highly flexible and quickly adapts his work to meet the needs of the evening. This means you can always guarantee that your guests will be on their feet when you hire this Santa Ana DJ. In addition to being highly talented DJ Duy also offers some of the best prices in the area.
DJ Connection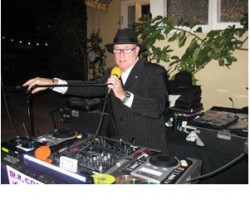 With one of the widest collections of music in the business, DJ Connection is a team that you can trust to provide a personalized playlist just for you on your wedding day. They believe in making the couple's dreams come true so they tailor everything to fit your style. From playing the songs you love to avoiding the ones you don't, these DJs will really listen to all of your requests. DJ Connection also works closely with all the other vendors to make sure events and parties go smoothly.
Classic Cuts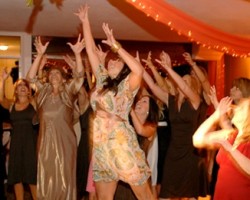 There is no kind of event that this Santa Ana disc jockey hasn't covered, including: winter formals, school dances, corporate events, anniversaries, nightclub evenings and, of course, weddings. Unlike many other DJ services in California, Classic Cuts does not sub-contract out their work. The DJ that arrives at your event will be an employee of the company, will be professionally attired and will be ready to make sure your event goes exactly as planned. Classic Cuts also ensures that every track played at your wedding will be something you love.
Honored Occasions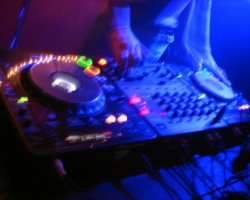 While there are many DJs in Santa Ana, CA, none provide all of the services that Honored Occasions has on offer. The full package can include MC services, incredible DJ work, professional lighting systems, photo booths and one of the best sound systems in the state. Honored Occasions has done everything to expand their services so that they can offer couples in Santa Ana and the surrounding areas a completely unique wedding reception instead of the same boring style that every other bride and groom has.