Top 10 Rated DJs in St. Louis for Weddings and Other Events
DJ Manski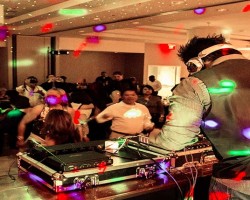 The reviews of DJ Manski always compliment his versatility and flexibility. He is able to cater to any and all music tastes with his extensive collection. DJ Manski loves all kinds of music and enjoys discussing your specific favorites. You can be sure that when it comes to your wedding day you will be listening to a carefully and expertly chosen soundtrack that will make your celebration even more special. With the focus of his services always on you, there is no doubt that this is the best St. Louis DJ.
Nicks Mixx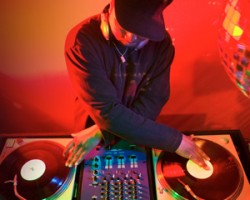 Nick, the musical genius behind Nick's Mixx, loves to DJ wedding parties but always works at all kinds of other events. This combination of passion and experience has made Nick one of the top choices in the whole of St. Louis. He asks to meet with the couple 3-4 weeks before their event so they can discuss what their current music tastes are. At this meeting you won't be discussing cost but rather exactly how he can make your day perfect. From cake cutting songs to entrance music, Nick's Mixx will cover everything.
Scott Parr Weddings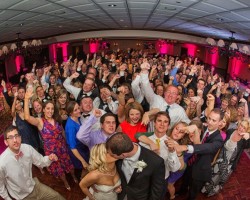 You only have to view a few of the testimonial videos left by previous clients to know that Scott Parr is one of the best DJs in St. Louis, MO. He has been bringing events to life since 1989 and has worked all over the country. This level of experience means that Scott knows exactly what gets your guests up and dancing. He will create the right atmosphere with a perfect combination of music, lighting and all for prices that you will immediately love.
Cornerstone DJ Services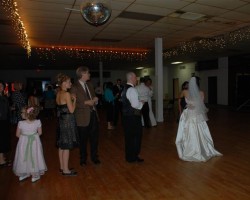 For those couples that want a DJ who understands their religious beliefs, Cornerstone DJ Services is the ideal Christian music provider. Joshua Boyer, the owner and DJ, makes sure that all of his tracks have been edited to include no profanity or offensive words. He also assures his clients that he doesn't just play Christian music, of course he does if that is what they want, but has a diverse and entertaining playlist. Joshua loves to meets clients to discuss their tastes whether he is DJing a party, wedding or prom.
Gateway DJs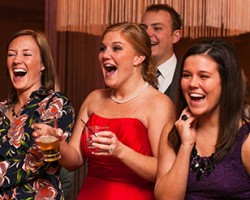 With their range of packages you will be able to tailor these DJ services to fit your needs exactly. Their Classic Package includes a Master of Ceremonies, high-quality sound systems and dance floor lighting. With everything at your reception taken care of you can relax and enjoy your big day exactly as you should. This St. Louis disc jockey has been serving the local area since 1987, so the whole team knows exactly how to make any event come to life.