Top 10 Rated Stockton Wedding Venues, Reception and Banquet Halls
Hilton Stockton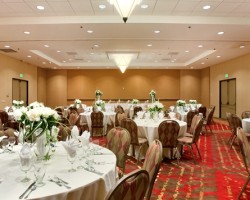 What makes the Hilton Stockton unique is not the low prices or the various banquet halls but the fact that couples can have everything they need taken care of by one venue. As far as being one of the best party venues, this hotel provides large halls with tables and chairs that act as the blank canvas for your chosen decorations. The flexibility, the chance to stay in a room and get ready right upstairs as well as the affordability are all things that reviews of this venue cannot seem to say enough good things about.
Grand Island Mansion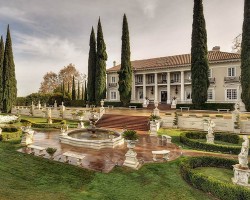 Forget the small wedding venues and the wedding chapel and opt for party venues that have personality. Countless California couples have chosen to celebrate their big day at Grand Island Mansion. This venue is not cheap but the staff and the on-site planners do everything they can to help make the occasion affordable for couples by staying on budget. This space can be used to suit many guests or a smaller, more intimate affair with reception halls to suit any size and style wedding or even Quinceanera.
Brookside Country Club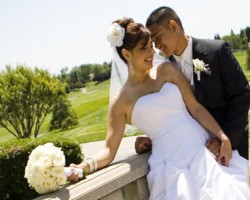 Having your wedding at the Brookside Country Club means having a stress free wedding day. This venue not only provides a space for you to have your wedding but has many of the things that you will need in-house. From the delicious catering to the tables, chairs and decorations, you can work with this one vendor to plan the event and make the most of the space. As far as Stockton wedding venues go, this is one of the most accommodating and flexible for couples.
The River Mill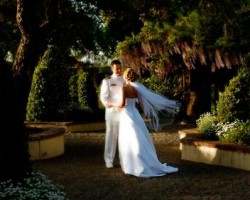 The River Mill is one of the most breathtaking and romantic wedding venues in Stockton, CA due to the natural beauty of the entire property as well as the comprehensive on-site services that are offered. The outdoor space is perfect for the ceremony and cocktails while there are plenty of spaces inside to choose from for a formal dinner and reception. There are no ballrooms but there is a winery, a garden bar and a river room to choose from.
Grace Vineyards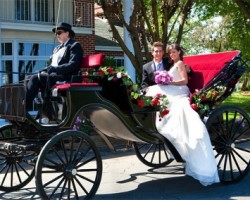 Grace Vineyards is the wedding venue that dream weddings are made of. This space is stunning with a large estate house on the property with outdoor columns that make for the perfect place to tie the knot. The back of the house, where you will be able to see the fields of grapes, can be laid out for a formal dining or buffet reception. Everything you need can be rented from this garden wedding venue so you will only ever need to deal with this one vendor.