Top 10 Rated Tulsa Wedding Ministers & Officiants
Reverend Jay Howell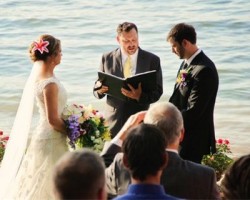 Reverend Jay Howell is known for making couples feel completely comfortable with the wedding script that he will use on their big day. He does this by making sure that he works with the couple to come up with a ceremony that suits their style, humor and love but also includes all of the right words needed to make the union legal and final. Reviews of this service make it clear that the final results of this kind of collaborative process make for the most special occasion possible.
Tulsa Alternative Ceremonies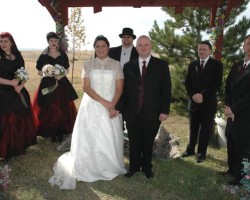 Since 2001, Tulsa Alternative Ceremonies has been helping couples create the unique ceremonies of their dreams. Whether you would like the day to have a non-traditional theme or would like to simply have a non-denominational service, this company is willing to do it all. The Oklahoma officiant that you will work with will make sure that all of your special requests have been considered and accommodated for when possible. This means that you are in control of the details and the actual words that will be spoken to join you and your partner in marriage.
The GOD Squad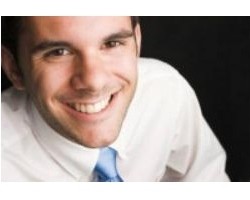 Getting married is a big deal and something the Tulsa wedding officiants from The God Squad understand completely. This team has performed thousands of weddings and has over 22 years of experience helping couples tie the knot. This company offers their services in various packages so couples can choose the level of involvement in the ceremony the minister has based on their needs. These packages include different time with the minister as well as name change kits and more at affordable rates.
Tulsa Marriage Vows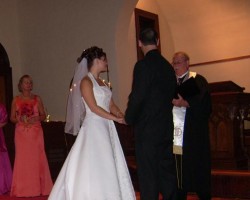 Tulsa Marriage Vows offers complete wedding officiant services that include a consultation, pre-planning and custom composition of the vows. Regardless of the style of the ceremony or your beliefs, this team is more than capable of accommodating and making your big day the perfect occasion that you have always imagined it would be. The licensed wedding officiant in Tulsa, OK that you will be working with has performed countless ceremonies in the past to the couple's complete satisfaction, so you know what to expect.
God Squad wedding ministers TULSA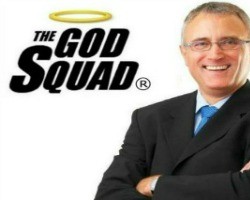 We'd be delighted to perform your wedding ceremony. With locations across the country, we truly are AMERICAS most requested wedding minister service. Please visit our website to learn more about our options and prices. We's love to be a part of the most important day of your life.