Top 10 Rated Cleveland Makeup Artists
The Powder Room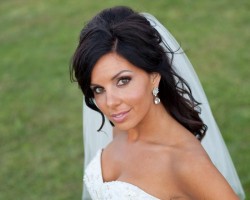 The Powder Room offers more than just the top Cleveland makeup artists to come to your venue, but they will host you and your wedding party getting ready in their boutique. This team is able to offer any kind of makeup application you could dream of so that you look flawless as you walk down the aisle. One of the best things is that they will also make the look last so well that you will feel like you are wearing permanent makeup.
Sara Franzese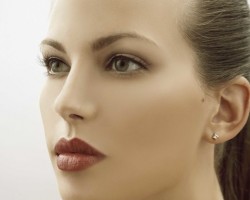 Your wedding hair and makeup are details that will come together to create your entire bridal look. When you would like help from an expert to make sure all of these details are perfect then you need work with Sara Franzese. This makeup artist offers her talents and years of experience at affordable prices so that brides can feel beautiful, confident and relaxed on their big day. Reviews say that the service of this professional and the skill are things that should be experienced by every bride.
Angel Davis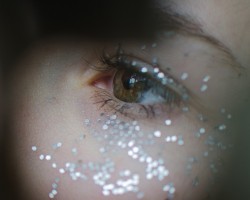 One of the best things about working with Angel Davis is that she has years of experience has a makeup artist in many different capacities. She has completed everything from makeup for headshots to bridal looks and more. This kind of experience means that she can make you look exactly as you have always wanted on one of the biggest days of your life. She even offers a trial run of the look beforehand to be sure it is done using the exact shades that suit you.
Bridget Keating Gilfeather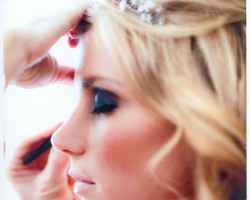 Bridget Keating Gilfeather provides bridal makeup on location so you can enjoy every aspect of your wedding day, even getting ready. Bridget has been in the makeup industry for over 15 years and in this time has gained a stellar reputation for her work in Ohio. Bridget works closely with her clients to make sure they are getting a look that really suits their personality and the occasion. Whether you would like to look more natural or go completely glamorous, Bridget is there to help.
Jennifer Hodous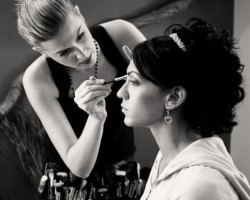 You could do your wedding makeup on your own or you could have a professional like Jennifer Hodous come and do it for you on the big day. This professional makeup artist in Cleveland, OH has years of experience in a wide range of fields that have allowed her to accommodate for any look or style. You can relax and let Jennifer enhance your natural beauty and prepare you for your walk down the aisle. The makeup will always last for the entire day and always keep you looking flawless.