Top 10 Rated El Paso Wedding Ministers & Officiants
Lets Do It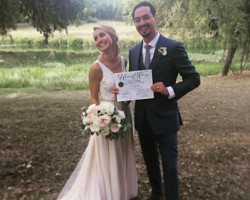 Sarah is the owner and officiant at Let's Do It. She created this company to offer her services as a wedding officiant for all different kinds of ceremonies, from commitment to spiritual and everything in between. She is happy to work with you as a couple to personalize the occasion and make sure that the words she will be speaking and the vows she will have you promise are meaningful. This aspect of working with this professional is something all reviews rave about.
A Beautiful Affair of The Heart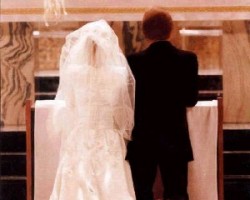 The marriage ceremony is the first step towards the rest of your lives as a married couple and is therefore something you need a professional wedding officiant to perform. A Beautiful Affair of The Heart is a company that has wedding officiants that are willing to personalize the ceremony to the couple while also making sure the legal vows are made. The licensed wedding officiant that you work with will offer a free consultation to get to know you and better be able to form a ceremony script to suit you as a couple.
Hitching Hearts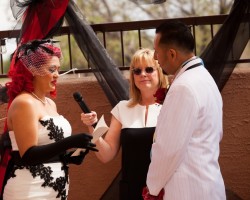 Hitching Hearts is a famous wedding officiant company that is owned and operated by Kim Bashor. Kim is an ordained non-denominational wedding minister that has a passion for uniting couples in marriage. Kim has performed everything from religious and traditional ceremonies that already have a set script to spiritual and same sex ceremonies that have been more personalized to the couple. Whenever you work with Kim you can be sure that you are always working with a professional that has your best interests at heart.
Universal Life Church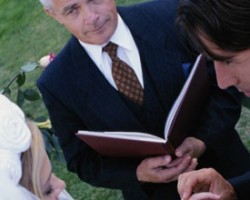 For couples seeking any kind of ceremony, the Universal Life Church has ministers that are always there to perform the wedding and do so perfectly to suit the couple. The El Paso wedding officiants that work for this organization can perform religious ceremonies, non-traditional weddings, marriage renewals and commitment ceremonies too. The best part about working with this service and the ministers is that you can rest assured your ceremony will be exactly as you've always wanted it to be.
Once Upon A When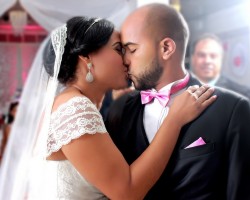 Getting married is a very personal ceremony that you will share with your family, friends and the officiant. When choosing a wedding officiant in El Paso, TX you should choose someone that is not only able to meet the style of the ceremony you would like to have but you should also work with someone that has a passion for making the ceremony as personalized as possible. This is exactly what Once Upon A When offers for couples in Texas.