Top 10 Rated Mesa Wedding Ministers & Officiants
Spirit and Light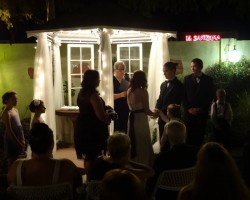 At Spirit and Light they believe that every couple should be able to have the ceremony that suits their needs exactly. Jody Serey, the pastoral officiant, is there to listen to exactly what you need and will do everything to match the style that you want. This service believes that a traditional church setting isn't required for a beautiful and sophisticated ceremony and this is something that reviews continually comment is achieved in each of the services that Jody officiates over.
Sterling Weddings of Sedona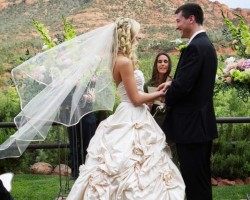 It is the almost thirty years of experience that has made Reverend Shanandoah of Sterling Weddings of Sedona the number one choice in Mesa. While there are many options when it comes to wedding officiants in the city, very few actually follow through on the promises that they make. Reverend Shanandoah really listens to each client she works with to tailor the entire experience to meet any belief system, customs or personalities. For the most inclusive officiant in Arizona you should look nowhere else than Sterling Weddings of Sedona.
Ceremonies by Dave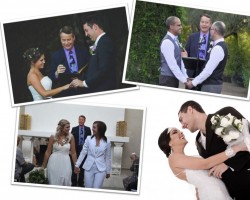 Knowing that Dave Hughes will officiate your wedding in the unique way that you as a couple deserve means you can be sure this expert is the best in Arizona. Dave began officiating for friends and found that it was such an honor that he extended his services to his neighbors and quickly was acting as minister for weddings throughout the state. Over the years his skills have developed and Dave has now performed over 80 weddings and the number keeps on growing.
Be Married Today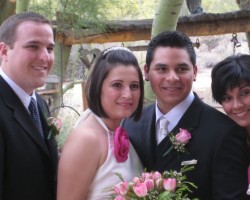 Unlike many of the other Mesa wedding officiants, Ministers Phillip and Gwen Waring are there to make the ceremony straightforward as well as beautiful. These licensed officiants are available to couples with as little as 48 hours notice and their rates are much more affordable than any other services in the state. If you are looking for a wedding minister that truly understands your needs but you are pressed for time or would like full elopement services then Be Married Today is the service for you.
Reverend Charles Zemis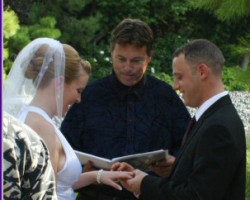 You will be able to see just how much joy Reverend Charles Zemis has brought to couples by viewing the number of clients that he has officiated for. In addition to the photos proudly displayed on his site, Rev. Charles has a long list of testimonials that show just how understanding and flexible he is. In fact, amongst all of the options of wedding officiant in Mesa, AZ, Rev. Charles always seems to know exactly what the couple is looking for and provides excellent advice throughout the planning process.