Top 10 Rated Omaha Wedding Dresses and Gown Designers
Sy's Tailor Shop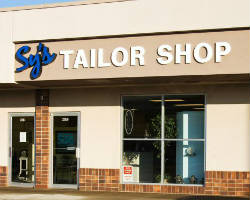 Finding your dream dress is only the first step to completing your bridal look. You need to find the right shoes, undergarments, and accessories. More importantly, you need to have the dress altered to fit your body perfectly. The tailor at Sy's Tailor Shop is so talented that they fix the smallest of imperfections and can totally restyle your wedding gown. This shop specializes in altering new and used wedding dresses at fair prices and with a fast turnaround time.
Nebraska Bridal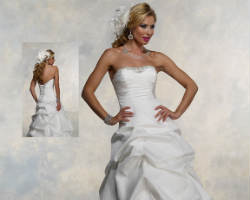 For brides, their wedding day is possibly one of the only days that is all about them and their partner, so finding a dress that makes you look and feel beautiful is key. Brides of all sizes can shop at Nebraska Bridal. They have every size, including plus sizes, in a variety of styles. The staff in the store works with each individual bride to help her find her dream dress. The selection of modern and vintage styles combined with the expert service make this store unbeatable.
Winning Crown Boutique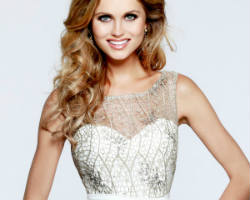 Young and chic brides may have a difficult time finding a dress that is true to their individuality in a sea of traditional white gowns. That is why shopping at a formal dress shop that is directed at younger and more modern shoppers is a must. Winning Crown Bridal has prom, homecoming, mother of the bride, pageant and, of course, wedding dresses. Their designer collection of dresses is targeted for pageants, but many of them would look beautiful for a wedding and because they are not labeled for weddings will be inexpensive.
Rhylan Lang Bridal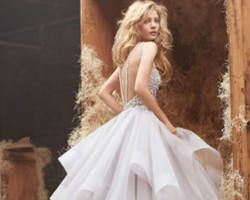 With a market that is flooded with dresses to please the masses, it can be hard for a bride to find a dress that fits her personal style and isn't being worn by thousands of other brides. Finding unique contemporary dresses starts at Rhylan Lang Bridal. This store is specifically stocked to meet the individual needs of the chic and spunky brides of Nebraska. They offer designer and couture gowns that won't be seen at other stores, as well as accessories and jewelry to make your wedding look complete.
JLM Couture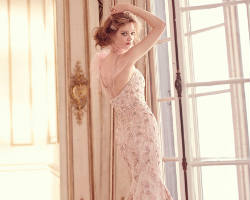 Designer dresses are classic wedding looks for a reason; they are always elegant and always make the bride wearing them feel glamorous. While many stores offer dresses for the masses, JLM Couture offers the most unique designer gowns on the market. For this store, there is no need to make an appointment to receive personal service. From the moment you walk into shop, you will feel like you have a friend with an expert consultant by your side. From traditional styles to short and sexy looks, this store has it all.