Top 10 Rated Baltimore Wedding Dresses and Gown Designers
Gamberdella Inc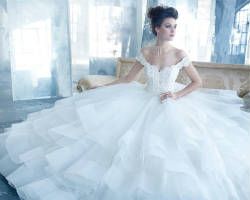 A mother-daughter team who found they had a passion for pairing gorgeous gowns with beautiful brides started Gamberdella Salon for Brides. For over 30 years, this team has been building to now be the team of twelve lovely specialists who work to help each soon to be bride find their dream dress. Not only do they have gowns but they also have a huge assortment of headpieces, veils, shoes and jewels to add the final touches to your wedding day look.
Stella's Bridal Fashions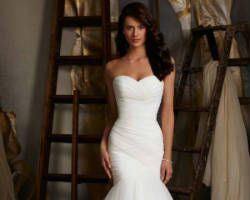 It is no surprise that brides look forward to shopping for a wedding dress when they can have the personal experience offered at Stella's Bridal Fashions. When you make an appointment here, you and your family and friends can come in for hours of relaxed shopping fun. With inexpensive dresses to designer collections, this store can meet the needs of any bride's budget. They also have options for the bridal party, tuxedos for the guys, prom dresses, and accessories.
Garnish Boutique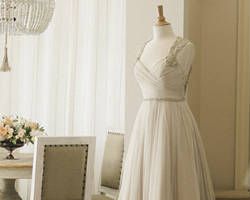 You will be blown away by the store and its selection the moment you step foot in Garnish Boutique. This romantic shop lets you browse in a relaxed, low-pressure environment with your close friends and family to help you choose a modern, chic gown you'll love. Not only do you have a beautiful assortment of dresses to choose from but they are affordable as well. The dresses they offer meet every style from sexy to vintage that Baltimore brides could want.
Francesca's Bridal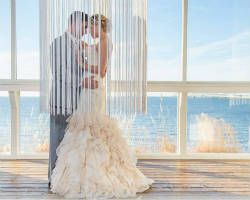 Francesca's Bridal offers luxury shopping and expertise to each and every one of the brides that enter the store. The staff is comprised of the owner, her daughters and staff members who have become family. This highly trained group specializes in finding brides of every size and with varying styles a dress they will love. The shop does not offer tuxedo rentals or focus on anyone other than the bride. With a shop so specialized, you can be sure you are dealing with the experts.
Baltimore Bridal Suite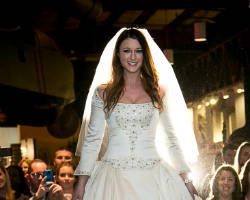 The Baltimore Bridal Suite is like no other bridal salon in the area. They are a discount bridal consignment store offering the most inexpensive dresses to brides in Baltimore. With top designer fashions, the used dresses at this store are in the best condition. For brides looking to stay within their budget and find an elegant dress, this store has dresses of all sizes that can easily be altered to fit your exact body type. The store also offers to redesign vintage dresses to be more modern or better fit your style.
Silver Thread Alterations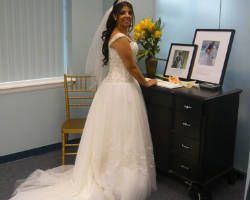 Silver Thread Alterations is the best alteration company for Baltimore wedding dresses. With step-by-step instructions, you will be guided through the process of making your wedding gown fit like a glove. They not only alter dresses that you've already bought but can also help you design aspects of your dress as well. Previously, this store was exclusively linked to Lily's Bridal but has since expanded to meet the gown alteration needs of every bride. By choosing Silver Thread alterations, you are choosing the very best.
Betsy Robinson Bridal Collection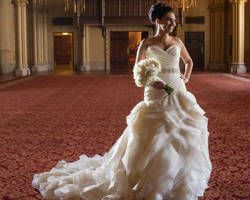 Betsy Robinson's Bridal Collection offers the highest quality customer service and gowns of every price. The full service salon has a personal consultant for each bride that makes an appointment at this store. Tell the consultant your budget, what you're looking for and as she gets to know a bit about you and your style, she can better help you choose a dress that suits you. This bridal boutique was voted #1 in not only Maryland but the entire Mid Atlantic region as the best bridal salon in the area.