Top 10 Rated Kansas City Wedding Ministers & Officiants
God Squad Wedding Ministers KANSAS CITY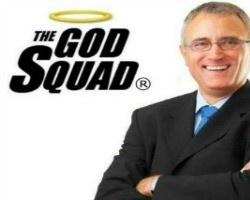 Kansas City's choice for ordained REAL CHURCH wedding ministers. Serving the Kansas City area, and available for weddings of any size. A+ Rated members of the Better Business Bureau. All major credit cards accepted. USA Today calls us America's Most Celebrated Wedding Ministers. Our staff come to your location. Please check out our wedding website for complete information and pricing. Also available for weddings in Topeka, and Lawrence Kansas. We'd appreciate your business.
Jo Ann Mooney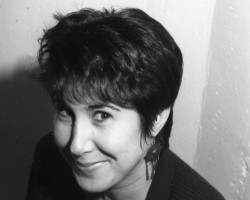 The personalized and completely custom ceremonies of Jo Ann Mooney really do make any wedding even more memorable. This officiant's aim is to make sure the day is marked with a ceremony script and vows that are significant to you. Jo Ann has been a wedding officiant in Kansas City, MO for the last 12 years and has performed over 150 wedding ceremonies of all kinds. You can rest assured that her experience means she knows how to make a wedding special and she will be flexible to your wants.
Simple to Elegant Weddings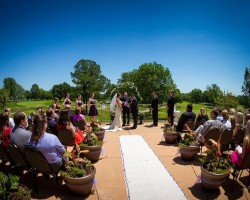 When you hire Simple to Elegant Weddings you will be able to choose to work with either Rev. Tim or Rev. Melissa. Each is licensed to perform wedding ceremonies throughout the state but they each do have their own unique personalities and styles of working with couples. With countless weddings performed, either of these officiants is a great choice as they will customize the entire script and be incredibly flexible too. Reviews of this service make it clear that you can trust in the friendly and personalized care of these officiants.
KC Minister of Love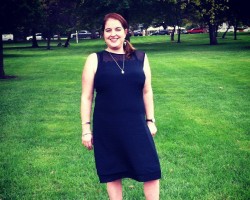 KC Minister of Love is owned and operated by an officiant that has over 14 years of experience, officiating over 500 weddings in Missouri. The rates and services for each wedding vary based on how big or small the event will be. For any package, however, this officiant will be available for unlimited communication before the ceremony to further customize the script and she will complete the processes with the wedding license, delivering it to the right courthouse when the time comes.
St. Louis Wedding Chapel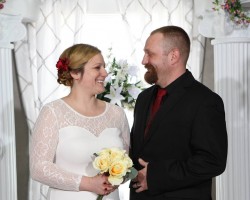 Whether you are planning to elope, get married in a small ceremony at the local courthouse or have a large formal celebration, the Kansas City wedding officiants at St. Louis Wedding Chapel will be there to accommodate. When you work with this company you will be able to choose from three highly qualified and experienced officiants, each willing to travel to wherever you would like to have the ceremony. The officiant you choose will make sure your ceremony has a personal touch and is meaningful to you as a couple.
Runaway Bride and Groom of Kansas City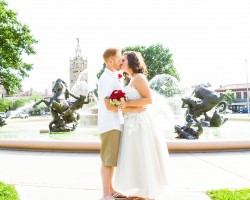 The best wedding minister is the one that is flexible to your needs and wants for the biggest day of your life. Runaway Bride and Groom of Kansas City is focused on accommodating for all couples, in every way possible. This mobile service will come to you to perform the wedding ceremony in the style of your choice. You can call this company for a wedding that needs to be performed quickly or for a formal affair when you take your time to plan something grander.