Top 10 Rated Las Vegas Wedding and Engagement Rings Designers
Jeff White Custom Jewelry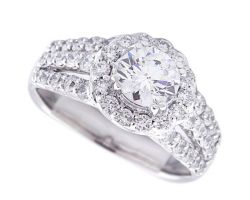 A humble beginning started Jeff White Custom Jewelry on the road before it became one of the best suppliers of beautiful rings in the state. Their range of pieces stay current with the latest trends and are made from the best materials. If you are more of a traditional couple then their custom department is available. If you want their experts to craft you an antique styled ring, a vintage throwback or a completely fresh design then they are able to make your imagination come to life.
Bling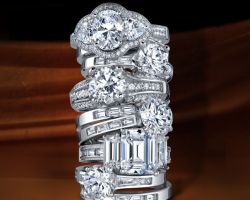 With many jewelry stores in Las Vegas hotels, Bling has become the go-to provider of high-quality cubic zirconia and platinum plated silver. Bling carries all kinds of beautiful pieces for women. They also stock: cufflinks, bracelets, pendants and rings for men. In a city of amazing distractions, there are those who don't want to break the bank on a ring and want to spend their money on more important things. Bling gives an affordable option that still provides great jewelry.
Gabriel Jewelers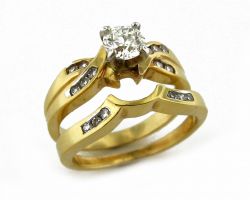 Since 1970, Gabriel Jewelers has: been a key part of their local community, remained a family business and developed into a reliable and friendly supplier of wedding bands and engagement rings in Las Vegas, NV. Their customers return to them time and time again for each special occasion in their life as they are treated as old friends as soon as they enter the store. Not only does this store have a wide selection of jewelry and loose diamonds but also provides a great number of extra services.
Fast-Fix Jewelry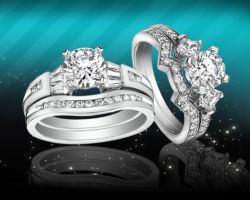 What could be better than a store that supplies and repairs engagement and wedding rings in Las Vegas? Having the knowledge that you will be able to return to their store with any problems and have them immediately fixed, makes purchasing an engagement ring a much more relaxed experience. Couples can take advantage of the thirty-day returns policy if they end up not completely falling in love with their rings. For classic and impressive Las Vegas engagement rings that perfectly catch the light, Fast-Fix Jewelry is the best place to look.
M&I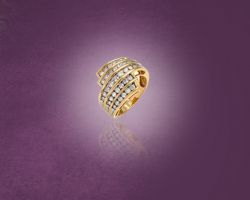 A whole team of on-site expert jewelers is at your disposal when you visit M&I. They can custom make anything you can imagine and in breath-taking quality. Whether you want to transform her favorite piece of costume jewelry into gold and diamond or start from scratch crafting a completely unique piece, the ring designers and technicians have the experience to make this process straightforward. As all of the pieces are manufactured on site, M&I is a Nevada jewelry store you can trust with the most important purchase of your life.