Top 10 Rated Las Vegas Wedding Ministers & Officiants
Gypsy Mobile Minister
Joelle, also known as the Gypsy Mobile Minister, is one of the cheapest Las Vegas wedding officiants with prices starting at $99 for the most basic package. You will not find a reliable service that is more affordable than that. In addition to the low rates, what makes Joelle the best in her field is the custom but relaxed approach to performing marriages. This will make you feel at relaxed and ready for one of the biggest days of your life.
Love Knots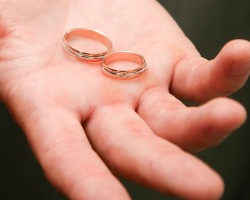 When you are looking to get married, you will need to find an officiant that you trust and will be flexible to the style and the faith that you hold. This is why so many couples work with a wedding minister from Love Knots. This company is known for offering personalized attention to all couples that ensures their ceremony will be even more customized and meaningful. Working with Love Knots means that you will have a ceremony that is truly significant to you as a couple.
Minister Mighty Mike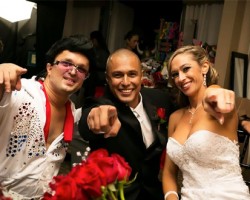 Minister Mighty Mike is a little person entertainer, performer, musician and wedding officiant in Las Vegas, NV. If you are looking for a unique officiant that has a bit more flare than the traditional options then Mighty Mike is your guy. He has worked with countless couples in all aspects of celebrating a wedding. He is able to personalize the ceremony script and keep you and your guests entertained during this very special occasion. His personality and unique approach really makes for a memorable wedding.
Reverend Mark L. Markeson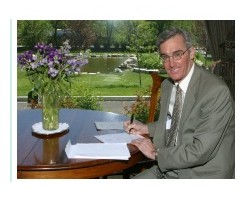 Since 1988, Reverent Mark L. Markeson has been officiating weddings throughout Nevada. He works using the philosophy that each wedding ceremony should be special to the couple and filled with memories from their journey together. Whether you would like a traditional ceremony in which Rev. Mark comes up with most of the script or would like to come together for a more collaborative approach, you will always be in control of the ceremony and the services that you receive from this officiant.