Top 10 Rated Wedding Videographers in Phoenix, AZ
Taltos Video Productions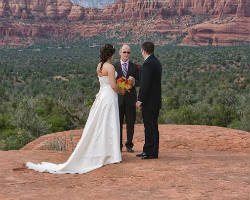 Finding cinematographers with a beautiful style is easy in Arizona, but finding one that is also affordable is not. Taltos Video Productions is highly sought after in the wedding industry for their talent behind the camera and editing skills as well as unbeatable rates. This company works to truly understand and capture your big day, as you would like to remember it. With over 20 years of experience, you can trust that these experts will not miss a single smile or moment.
Life's Story Studios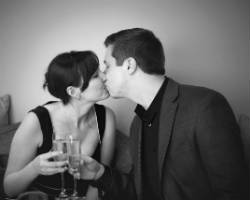 Not a moment of your wedding will go unseen when you book the videography services of Life's Story Studios. This company is quickly becoming famous among brides and wedding planners as an artistic but natural wedding photography and videography company. Life's Story Studios is known for their professionalism and style. They have been hired for countless weddings because they make their clients feel comfortable, beautiful and are always invisible as they capture the biggest and most important day in their lives.
Serendipity Cinematography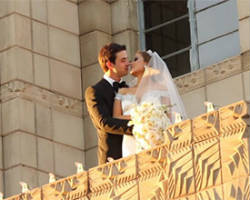 Serendipity Cinematography is one of the premier wedding videographers in Phoenix, AZ. Their romantic style is unique and artistic and always coincides with the style of each individual couple as well. This team captures more than just weddings, but rather entire love stories. They offer film services to capture every big moment for you as a couple. For weddings, they can edit the film they take to be in the style of a complete love story, short film or a movie trailer.
Home Video Studio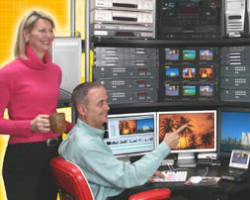 There are many different ways to preserve the memories of your wedding day, but the one that will be the most true to the entire affair is to have it captured on film by the top Phoenix wedding videographers. Home Video Studio is the very best at what they do. They will catch every moment of your big day from the time you spend getting ready with your friends to the entire beautiful ceremony and the last dance of the reception.
Dreams and Images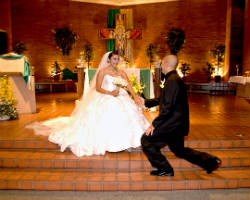 Teamwork and detailed planning are the initial focus of the team at Dreams and Images. This company offers professional photography and videography, specifically for weddings. Couples can feel comfortable enjoying their day knowing that the memories they are making will be preserved on film forever. This company clearly lists their prices and packages so couples know exactly which services they will receive on the big day. Their many years of experience has made them the first choice of many couples, so calling well before your wedding date is a must.
CSM Wedding Films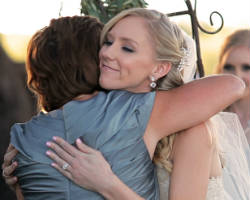 Very few wedding videographers offer a service that is as personalized as that offered by CSM Wedding Films. This company is run by Carl Miller, the professional film maker who has a keen eye for special moments and great shots. The best way for this man to create a film of your big day that is as true to the event and to the couple as possible is for him to have a consultation with clients beforehand so you can learn more about each other.
Arid Productions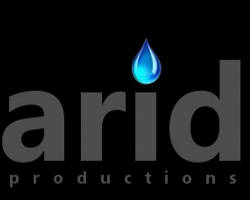 A wedding can be chaos, but it doesn't have to be. Choosing experienced vendors is key to eliminating any stress you may have on the big day. Arid Productions offers event and wedding video services. These professionals have experience filming large and small events alike. Their many years has taught them how to blend into the event in order to get the very best images on film. Reviews of their work are not necessary when you have the videos to prove their talent and style.