Top 10 Rated Phoenix Wedding Ministers & Officiants
Reverend Amy Miller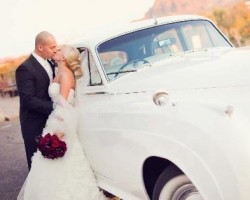 Reverend Amy Miller was ordained in 2001 and she has been performing unique wedding ceremonies ever since. She has won countless awards and been recognized by some of the biggest wedding publications for her style of working with couples and the guarantee of customer satisfaction. Amy is always professional and always willing to accommodate any request a couple may have. Reviews say that having a personalized ceremony performed with such experience made their big day everything they could have ever dreamed of.
Ceremony of Love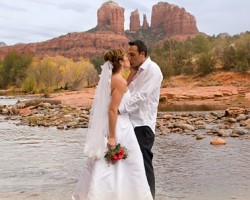 Every couple wants their wedding day to be special. While there can be decorations and the best DJ in the area to help make this happen, the most significant aspect of the day is the ceremony itself. Ceremonies of Love has licensed wedding officiants that help couples create genuine and memorable ceremonies that they will remember for the rest of their lives. This moment should be cherished and the words and style of the service offered by this team can help mark the occasion in the best way.
Father Jim Hushek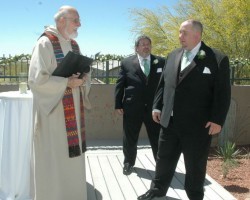 Father Jim Hushek is truly a passionate wedding minister that wants to join couples in matrimony on their wedding day in whatever style and manner they would like. Whether the wedding is going to be small or large, this professional has experience that allows him to create a ceremony that is special to the couple and can be well presented in front of all groups. This Father will also arrive early to the ceremony to give you peace of mind and provide last minute guidance.
Reverend Giovanni Weddings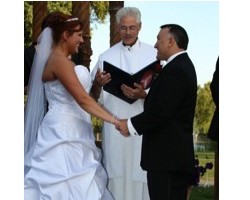 Reverend Giovanni Weddings has been recognized by some of the most well established wedding publications and groups in the industry. This includes the WeddingWire, The Knot and more. As a wedding officiant in Phoenix, AZ, this minister and his team offer some of the most affordable options in the industry. Knowing that each couple will already be spending a lot on their wedding is what motivates this team to make their services even more accessible with lower prices. They do this without ever compromising the customer care.
Arizona Wedding Officiants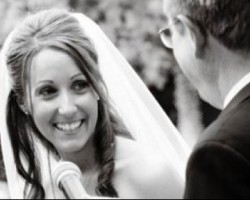 Since 1977, Arizona Wedding Officiants has been providing romantic civil wedding ceremonies in Arizona. Each ceremony that these Phoenix wedding officiants are privileged enough to perform is unique to the couple. With over 12,000 signature weddings performed since the company was established, you can be sure that this team will be able to customize a wedding just for you. This company is owned and operated by Phillip and Gwen Waring. You can choose which of the two you would like to officiate your big day.