Top 10 Rated Tampa Wedding Ministers & Officiants
Rev. Robb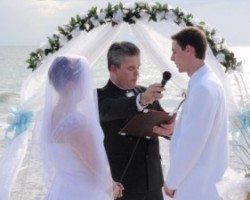 Rev. Robb has been a wedding officiant in Tampa, FL and throughout the state for over 30 years. This experience means that Rev. Robb knows how to work with a couple to effectively customize a ceremony without including any clichés. You can choose to have a religious or a non-secular ceremony when you work with this professional. In either case, you will be able to customize the words, the style and the vows with the guidance and assistance of Rev. Robb.
Suncoast Gay Weddings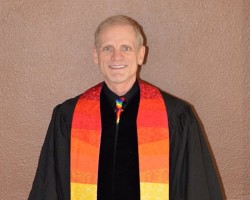 Suncoast Gay Weddings is owned and operated by Richard Chernicky. He is both a licensed Notary Public as well as an ordained minister for the Universal Life Church. He takes pride in being able to perform every kind of wedding you could possibly request. From same-sex to religious ceremonies and mixed faith weddings, this officiant has you covered. When you contact Richard, you will enjoy a free consultation regarding your ceremony style and how he can accommodate for any special requests.
Pastor Dean Ryder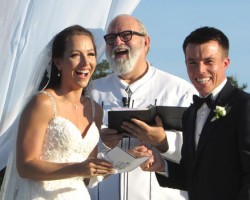 Pastor Dean Ryder has a passion for meeting new couples and helping them make their wedding ceremony as meaningful and joyous as it can be. This officiant is an ordained minister who was the pastor of churches for 25 years, and now he only officiates weddings. For couples that are seeking personalization of their ceremony in terms of their vows, readings, and wedding meditation, Pastor Dean is always there to assist in every way. Reviews of his officiating cannot say enough about how the Pastor has joyously blessed and helped couples on one of the most special days in their lives.
Kissing Fish Weddings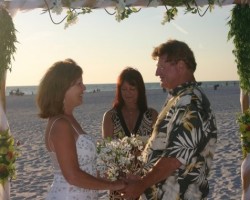 Kissing Fish Weddings is a company that offers wedding minister services in Florida. From beach ceremonies to park weddings, vow renewals and more, this company has the experience and the qualifications needed to join you and your partner in matrimony. Not only will the officiant perform the ceremony at any location you desire, but they will help you customize the script so that each word is meaningful and romantic. Having been recognized with awards from some of the most well-established wedding publications, you can be sure the services of this company are the best.
Clearwater Notary and Weddings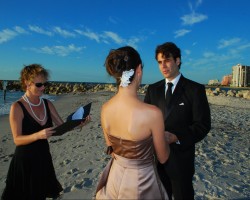 Clearwater Notary and Weddings is not just a company with one minister, but many Tampa wedding officiants that are prepared to accommodate for any wedding style and request you may have. You can choose one of the professional men or women to perform your religious or civil ceremony. Some of the officiants are religious leaders while others are Notary Publics with the authority to join couples in matrimony. One of the best aspects of working with this company is that you can choose services that fit into your budget.