Top 10 Rated Austin Wedding and Engagement Rings Designers
Rings Unique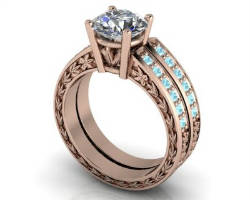 A vintage wedding band is a symbol of tying the knot forever, in something ornate and antique. Rings Unique shows a new way of selling affordable wedding rings in Austin, today. Rings Unique's online shop is host to a huge selection and series of top jewelry, gold and diamond brands in the city. As part of its specialty giveaways, the famous store gives its clients a meteorite lined in polished cobalt chrome rings that perfectly matches couples tastes. Alternate metals are also offered like Gibeon Meteorite, Damascus steel and etc. Rings Unique takes joy on the most beautiful, rare and freshly designed rings for the modern generation.
Parade Design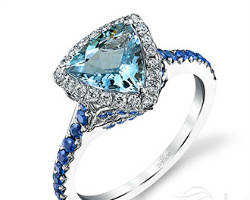 Parade is owned by Allen and William Pung, the third-generation jewelers of the family. Here, they are able to showcase their love of traditional craftsmanship passed from their forefathers. The store promotes high quality and basic jewelry cuts across Austin engagement rings. The team works with them and is already acclaimed as an award-winning design team, which have come up with 12 brilliant collections, like Lyria Bridal and Heritage. Parade, currently, has 4 outlets in Austin, find it inside the colorful stands of Gallerie Jewelers, C. Kirk Root Designs, Benold's Jewelers and Salem's Jewelry.
Whiteflash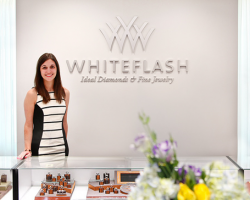 When it comes to high quality diamond engagement rings Whiteflash stands apart from the rest. With their own internationally acclaimed A CUT ABOVE® super ideal diamonds and as authorized distributors for the top designer brands, the jewelry they offer is top of the line. Austin shoppers can conveniently shop online with the company Kiplinger's magazine called "Lord of the Online Rings" or make the short trip to Houston to visit the Whiteflash showroom in person. As members of the American Gem Society and recipients of the 2015 BBB Pinnacle Award, you will experience the ultimate in customer care at Whiteflash.
Verragio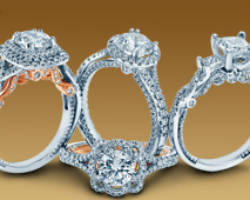 For more than 20 years now, Barry Verragio has created exquisite fine jewelry and diamond cuts for weddings across the states. Its store ranges from the Verragio Premier Boutique, Verragio Boutiques and Verragio Retail Partners. In Austin alone, you can find its outlet at Benold's Jewelers. Where, each client to walk at its doors is pampered and provided upto the last detail according to their needs, request and wishes on a custom jewelry. Verragio lets you feel class at its peak. Showing how a dedicated staff applies their skillfulness and professionalism on every timeless piece. Verragio is unlike any other ring.
Five Star Jewelry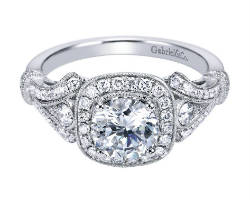 At Five Star Jewelry, each bride is made happy and given all that she wants from diamonds. The group is able to keep longer customer relationship with a cozy and friendly welcoming environment provided. Mary Weber and Kelly Granger are 2 important people at Five Star Jewelry. Being both a professional gemologist and innovative associates, they have the right education to fulfill your dream wedding to happen. Where bridal packages offered may come as exquisite additions in Tacori designs, Gabriel & Co. and customized jewelries.