Top 10 Rated Austin Wedding Cake Bakeries
Michelles Patisserie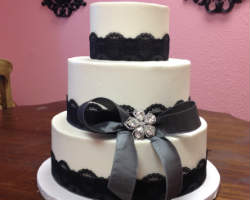 Pamper your guests on your wedding day, Michelles Patisserie, the town's premier bake shop among other cake bakeries, is offering the newest wedding cake designs, today. From a cookie, now the shop bakes the widest range of cake assortments available for couples and other types of customers. It uses the latest innovations and skills on whipping up the perfect cake for occasions. Make sure Michelles Patisserie is your no.1 choice of cake shop in Austin for an affair to remember. All cakes are sold at affordable prices for absolute goodies of fun. Michelles Patisserie has been featured in The Knot, Austin Wedding Guide, Austin Wedding Day and Austin Wedding Mall as well on national television's WE Wedding Central and MTV3.
Blue Note Bakery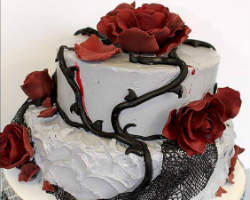 The Austin wedding cakes at Blue Note Bakery are baked in gorgeous designs with just the right things for tying the knot. Plus, you get to choose which flowers, decoration and cake toppers to go on top of your customized cakes. Blue Note Bakery is able to create modern delightful wedding treats in the most beautiful pattern for cakes. They can be packed with spices, zest and the usual sweetness in cakes. Blue Note Bakery loves to craft a "funky traditional" style in cakes for the Austin bride. This way sets her ahead of the wedding cake trends in flavor and design. Other types are the groom's cake, adult and kids birthday cakes, sculpted cakes and the small bites cupcakes category.
Toot Sweet Cupcakes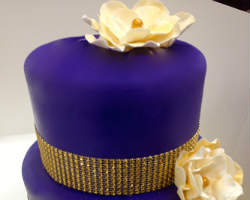 At, Toot Sweet Cupcakes, they have the most glamorous gourmet cupcakes and wedding cakes in Austin TX, all beautifully designed in the same delicious layers and classic recipes you know since being a kid. Baked in affordability and great quality, get to taste of the yummy fillings inside the delectable treats by Toot Sweet Cupcakes and enjoy exclusive cake toppers made for just your cakes. Customized cupcakes are also offered in low rates. Some of the type of fillings available at the cake shop is: vanilla/vanilla, strawberry cream, Italian cream, lemon lust and chocolate raspberry. Everybody loves Toot Sweet Cupcakes!
Sweetish Hill Bakery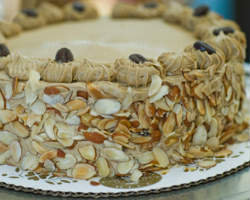 What's your cake choice for your wedding day? Sweetish Hill Bakery knows the right cake for a one-of-a-kind celebration in the city. It has been in the baking business for more than 30 years now. To taste the most delectable wedding cakes in Austin TX, Sweetish Hill Bakery luscious cakes are mixed in rich exotic ingredients with real flavorsome fillings and frostings needed to perfection. Whether in square, heart, round or mixed shapes, these cakes are packed in the sweetest treats for everyone. Upon consultation, a wedding cake specialist will guide you on how to make your dream cake a reality.
Crazy Cakes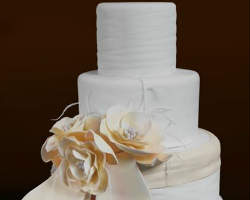 Crazy Cakes desserts are more than a regular cake. The shop specializes in the latest craze on the best Austin wedding cakes, today. The secret of each Crazy Cakes mouth-watering treats are the classic recipes as well as the highest standards on ingredients added. The store has the best deals in cake styles and confectionary decorations. Each client is given a choice to pick from simple clean designs on cakes up to highly structured cake towers, in which Crazy Cakes is very known for. Let's celebrate now with Crazy Cakes for an unforgettable cake experience! It's the premier wedding cakes store in Austin.