Top 10 Rated Jacksonville Caterers for Wedding and Other Events
Smoke It Up Barbecue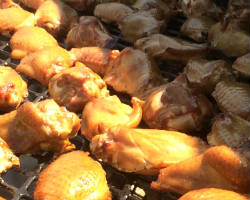 Cheap, delicious and mobile BBQ - what more could you want? There are many couples that try to make their wedding too fancy and it doesn't feel natural. Smoke It Up Barbecue provides real food for real couples looking to have a relaxed wedding. Using local produce and authentic flavors that everyone loves you can guarantee that your wedding party will be in love with the food after you tie the knot. Everything is homemade from scratch so Smoke It Up has the tastiest BBQ in Jacksonville.
The Soul Food Bistro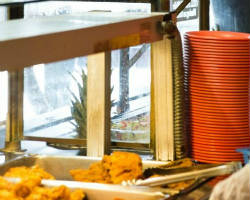 The Soul Food Bistro is exactly what it sounds like; traditional southern cooking that makes you feel warm and satisfied. With things like corn bread, beans, and fried chicken on the menu, everyone is sure to be happy with the delicious choice of home cooking. The staff and management work hard to provide hearty food options and friendly service. At some of the most affordable prices in town, this is for any couple looking to enjoy their favorites on the most memorable day of their lives.
Blue Bamboo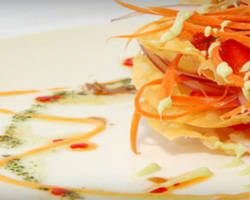 For the couple with a more exotic palate it can be difficult to find a local caterer who fits the bill, as most try to play it safe. At Blue Bamboo these culinary geniuses have combined the tastes of Asia with the comfort food of the South to create a fantastic range of dishes. They cater regularly for corporate events and social gatherings. With this experience and such an enticing menu the Blue Bamboo will provide catering that every one of your wedding guests will remember forever.
Gregory Paul's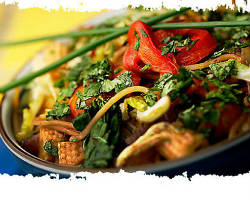 It can become tiring being told what menus there are that you have to choose from. It feels as if nothing is fitting you and your future spouse just right. Gregory Paul offers a completely tailored package that will definitely feel right. As a professional chef he isn't stuck making the same menu but can create the meal of your dreams. Whether you want a full-fledged dinner or a delicious and simple lunch Gregory can make it happen. Call him and his team for a consultation on what is sure to be a mouth-watering wedding meal.
Ashley Street Catering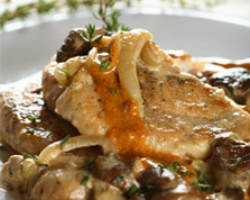 The wedding dinner is such a key part of the day that a local couple shouldn't put it in the hands of anyone but the very best in catering in Jacksonville, FL. This professional team works with the engaged couple from the very beginning to craft a menu that reflects their individual personality and is affordable enough to reflect their budget. The options are hugely varied from curry to crawfish or soup to cheesecake. Visit their site and see their comprehensive and tantalizing menu.
Kaleidoscope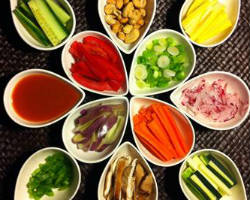 Most weddings have a buffet, sit down dinner or just small bites that are all average. Imagine you were able to eat and enjoy culinary art on the most extravagant day of your life. Spare no expense because the chefs at Kaleidoscope are professionals and masters at providing the palate-pleasing dishes of your dreams. With a variety of menus to choose from, or the option to customize your meal, the food served at your wedding will match the style and personality of the rest of the day.
Corner Bakery Café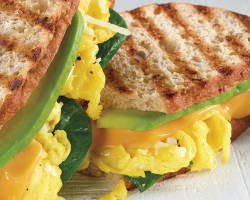 A full banquet dinner doesn't suit every couple so why choose a caterer that doesn't usually provide a smaller service? The Corner Bakery Café is a group of expert caterers based in Florida who focus on lighter meals. They offer all kinds of sandwiches, salads and an array of sweet options too. For the couple that wants a party rather than a sit-down meal then this is the perfect choice. The Corner Bakery Café is able to give you all the advice you need to get the food exactly as you want it to be on your big day.