Top 10 Rated Jacksonville Wedding Venues, Reception, and Banquet Halls
The Museum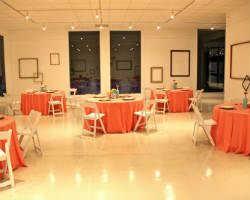 If you don't want to have your wedding in one of the convention places like a church or hotel, why not opt for something that is more your style like The Museum. The Museum is one of the most unique wedding venues in Jacksonville, FL. There is a sophisticated air about The Museum that will surely make your wedding ceremony and reception feel elegant. Wow your guests by choosing one of the very best and most interesting venues in Florida.
Sheraton Jacksonville Hotel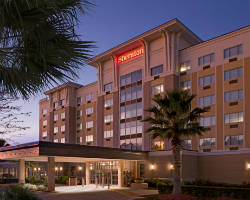 There are some venues that are chosen because they always deliver a beautiful evening to their clients, and the Sheraton Jacksonville Hotel is no exception. This hotel offers everything from the venue itself, the catering, and rooms for guests. The Sheraton always welcomes special requests and prides itself with personal touches. This hotel has hosted countless events so you can trust them to make your big day run smoothly. Jacksonville wedding venues have to complete with the gold standard set by this high quality hotel venue.
Casa Marina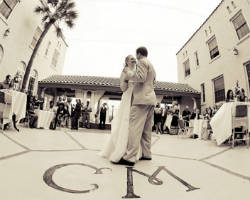 Casa Marina is a hotel and restaurant ready to host and serve your big event. Whether you need a space for a Mother's Day brunch, a Quinceanera, or a reception hall, this hotel will fulfill your every wish and at an affordable price. With a long history, this hotel has stood the test of time. This dazzling location also offers specials and personal touches for brides and grooms in the hotel itself. Spend your evening with the ones you love celebrating the biggest night of your life at Casa Marina.
Thrasher Horne Center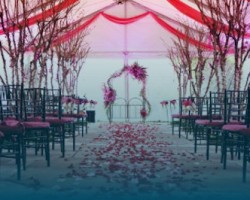 Your most special day deserves the five-star service you'll receive at the Thrasher-Horne Center. Chosen by hundreds of couples from the Jacksonville area and across the region, our surprisingly affordable wedding venue is on the scenic campus of St. Johns River State College in Orange Park, but it feels like you're a world away. Our venue rental pricing includes a custom setup and furniture breakdown with a variety of seating options, and each of our suites offer independently controlled sound and lighting. We also have flexible catering options for your rehearsal dinner, wedding reception, bridesmaids brunch, or any other type
Cross Creek Ranch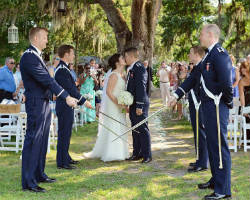 Cross Creek Ranch is one of the wedding venues you would see in the best bridal magazines or as the backdrop for a celebrity wedding, but this dreamy location can be all yours. There are two settings to choose from, both equally stunning, but one will be more suited to your wedding style and preference as a couple. The Carriage House Stable offers rustic country charm for up to 150 guests while the French Country Inn offers class and sophistication for a more intimate affair with 60 guests.
The Hilliard Mansion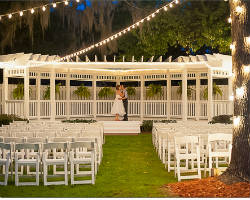 Forget the small wedding chapel and tie the knot at one of the most breathtaking locations in Florida. The location provides seamless transitions throughout the day. From the walk down thee aisle, to partying the night away, this venue will help you feel like a king and queen. This historical and cozy location is perfect for those brides and grooms who want to make their guests feel at home and relaxed throughout the event. Though this is not the cheapest wedding venue, it is well worth it.
The Hilltop Club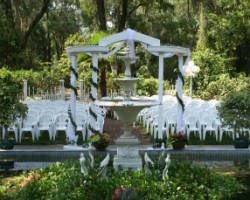 Finding the perfect venue is maybe second only to finding the perfect dress. The Hilltop Club is one of the most refined and accommodating venues of your dreams. Whether you would like a small wedding venue for you, your partner, and a few important guests or you would like more of a party venue for a fun filled reception, The Hilltop Club offers rooms in a variety of sizes and styles to match the vibe of your event. Let this venue take care of your wedding needs today.