Top 10 Rated Louisville Wedding Cake Bakeries
Pie Kitchen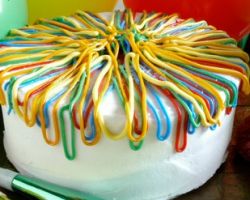 The Pie Kitchen is a unique shop that makes cakes, baked goods, homemade ice cream, sandwiches and more. Everything from this store is made from scratch meaning it is always moist and always mouthwatering. This company is known for making delicious special occasion and wedding cakes in their signature flavors. They are each made completely in store including the icing. Whether you want a sheet cake, a round cake, something tiered, layered, or in any shape you can think of, this company can make a unique and affordable treat.
Cake 4 Sure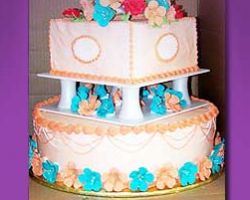 Cake 4 Sure is a shop in Louisville for wedding cakes unlike any other. This company makes delicious and beautiful custom cakes to suit special occasions including birthday cakes and baby shower cakes. This company can specifically design a cake to suit your style without compromising the elegance of the design. They can make sophisticated tiered white cakes with flowers as a more traditional option or make something colorful and totally unique. Whatever your cake vision might be, this company can make it come to life.
Carolyn's Blooming Creations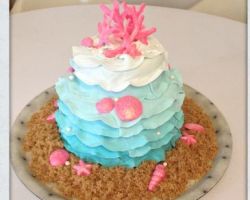 Carolyn's Blooming Creations makes some of the most beautiful and affordably priced cakes in Kentucky. For weddings, you can serve your guests a cake at $2.25 a slice, which is unheard of in the professional wedding cake business. In addition to having affordable options, this bakery clearly lays out options for couples including the various sizes, icing options, liquor cakes, flavor combinations, shapes and much more. This bakery also offers to make a cake with 'dummy' layers so you can have a larger-looking cake without paying for cake that will go to waste.
Amy's Sweet Cakes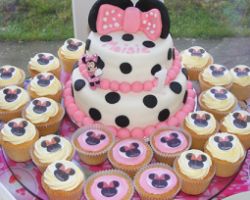 Amy's Sweet Cakes is known for making custom cakes that reflect the interests of the one celebrating a birthday, the group celebrating a reunion, or the couple celebrating a new marriage. They have made countless cakes using their flawless design techniques including making edible cake toppers too. For your special occasion, they can create a towering elegant cake, or a smaller cake paired with cupcakes for guests. Whatever you would like, this company can make your cake dreams a reality.
Bake My Day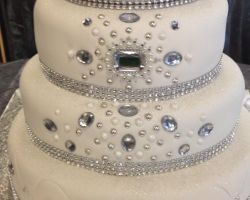 Bake My Day specializes in making custom cakes for a variety of events, but their creativity can truly be seen in their wedding cakes. The cakes they make are not only elegant but they are personalized to the couple, making them even more special. The professional design and baking team make their cakes by hand using the freshest ingredients. This allows them to make moist cakes in the delicious flavor of your choosing. Enjoy having a beautifully made cake on your big day.
Incredible Endings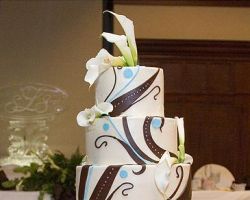 The owner of Incredible Endings, Barb Harvey began making wedding cakes in Louisville, KY in 1991 and hasn't stopped. This award-winning cake designer has kept her company small in order to personally serve each of her clients and create the best confections possible. If you would like an elegant and personalized cake, then this is certainly the top cake bakery in Kentucky and beyond. In any flavor, shape and size you would like, this company can create something that is one-of-a-kind, delicious and beautiful for your wedding.