Top 10 Rated Louisville Wedding Ministers & Officiants
Alpha & Omega Ministries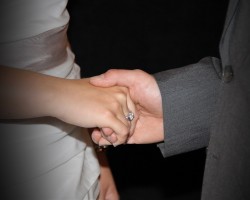 Alpha & Omega Ministries was founded to help as many couples as possible to have the ceremony they have always dreamed of having. It doesn't matter what religious background you come from these Louisville wedding officiants have you covered. They work with each couple to craft the perfect ceremony and offer their guidance only when necessary. This means that when you hire Alpha & Omega Ministries you get the wedding experience that suits your own personal styles and the one you have always wanted.
Weddings of Louisville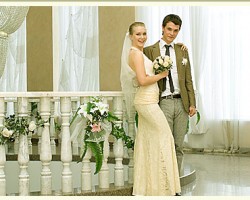 When you hire the services of Weddings of Louisville you get access to both Rev. Donald and Denice FitzGerald. Both are fully licensed and ordained wedding ministers that are able to offer their services at any venue throughout the city. They founded their service because they saw that too many other officiants in their local area were forcing couples to change their wedding plans and were charging insanely high prices. Weddings of Louisville put an end to this as they celebrate all beliefs and traditions at competitively low rates.
Unity of Louisville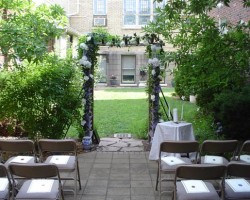 While many options for a wedding officiant in Louisville, KY are individuals that travel throughout the state this service comes with its own venue. You will be able to choose from the Sanctuary, Chapel or Meditation Garden to hold your ceremony. While Unity of Louisville does offer couples the opportunity to use their beautiful space, their ministers are available to perform a ceremony at any venue throughout the city. When it comes to a day as special as your wedding you shouldn't put it in the hands of anyone but the best.
Stephen L. J. Hoffman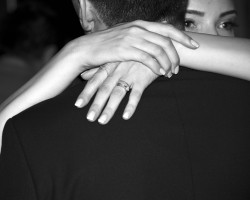 As a Justice of the Peace, Stephen L. J. Hoffman is guaranteed to provide you with a service that is professional and respectful. He has performed ceremonies throughout Kentucky and is available to travel to any venue that you might be holding your wedding in. As a fully qualified wedding officiant Stephen is able to tailor his services to the exact needs of each couple and reviews always mention that he strives to put the bride and groom's personality into every aspect of the service.
Distinctive Commitment Ceremonies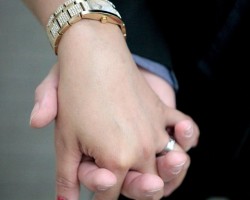 Distinctive Commitment Ceremonies is for those couples that either cannot get married or do not want to. They offer a Commitment Ceremony to their clients, which is a beautiful method of joining yourself to your loved one without the label of marriage. Reverend Carolyn Claiborne founded this service so couples from any belief system or background could declare their commitment to one another. She has now collected together one of the best groups of both male and female officiants in the country, which means that Distinctive Commitment Ceremonies can accommodate any need.