Top 10 Rated San Diego Wedding Dresses and Gown Designers
Elyse Reuben Custom Couture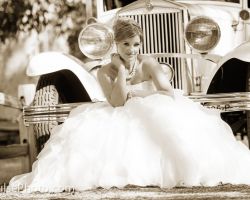 Since California is known for being the home of some of the most interesting designers, it is only natural that it would also be the home of the best wedding dress designers as well. Elyse Reuben Custom Couture is truly setting the standard for bridal gown innovation by offering some of the most unique and beautiful styles with both modern and vintage influences. If you would like to wear an elegant gown that looks like it was made specifically for you, then shopping at this design studio is truly the only option.
Elle Bridal Boutique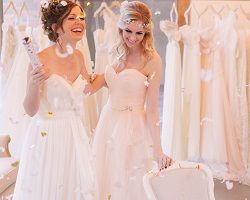 If you are looking to have a luxurious experience while finding the perfect wedding dress, Elle Bridal Boutique should be the only shop on your list. Their stylish bridal journey takes you from a selection of chic robes, delicate wedding dresses, accent accessories, and illustrious lingerie. Professional stylists provide personalized service that makes every bride feel delighted and celebrated. The best part is that with Elle Bridal Boutique, you can rest assured you will have a beautiful and unique wedding gown that is the very picture of elegance, glamour and style.
Alfred Angelo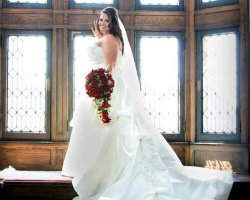 Alfred Angelo is one of the most well-established wedding dress stores in San Diego, California and their experienced sales staff will go above and beyond to help you find the beautiful dress of your dreams. With a variety of styles and sizes available, this store offers a comprehensive selection of designer wedding gowns, as well as bridesmaids', Quinceanera and prom dresses. At Alfred Angelo, you will find everything from a classic vintage look to dresses that are sexy and modern and all with prices that are much more affordable than many of their competitors.
Bridal and Tuxedo Galleria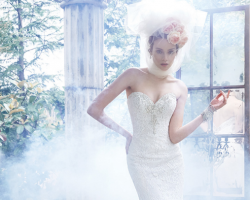 For wedding dresses in San Diego, CA, there is no shop with more of a selection for men and women than Bridal & Tuxedo Galleria. This shop carries a huge selection of some of the most popular designers of our time as well as designers you may not have even heard of. With styles ranging from short and sexy to classic and traditional, you can be sure to find something unique that suits your style perfectly. Enjoy the service and selection found at this store today.
San Diego Bridal Shop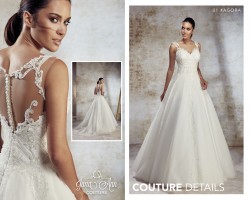 San Diego Bridal Shop was established by designer Jana Ann as a unique Bridal Store to serve San Diegan ladies with it's exquisite wedding dress designs and unbeatable prices. Jana Ann is a well known bridal gown designer who has authorized bridal stores nationwide and all around the world. And only for San Diego, she does retail and gives direct service to ladies who are looking for their dream wedding gown. San Diego Bridal Shop is not a regular Bridal Store. We are actually a "Wedding Dress Designer Studio". We do all the bridal dresses custom made for a perfect fit and also we will deliver your wedding dress in a couple of weeks. Even we can deliver your wedding gown in two weeks with our fast delivery option. Directly from the bridal gown manufacturer to retail for wholesale prices. Call today for an appointment to get your custom made wedding gown. We also have special plus size bridal gowns, religious wedding gowns and destination wedding dresses. You can also find beautiful bridesmaid dresses and mother of the bride dresses in our Bridal Store.
Here Comes the Bride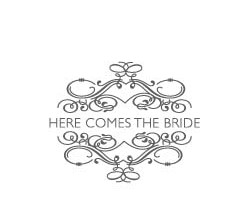 Here Comes the Bride has been offering custom designer wedding dresses & gowns for over 30 years. Our bridal boutiques in San Diego, CA has a plethora of designer gowns, such as Enzoani, Pronovias, Tara Keely, Lazaro, Eve of Milady and many more. We choose from world-class designers. One of our goals is for our brides to have the option of a high-end wedding gown without the high-end cost.