Top 10 Rated Tucson Wedding Ministers & Officiants
Paradise Weddings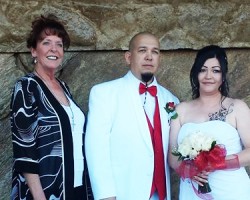 Paradise weddings is owned and operated by Pamela Young. As a wedding officiant in Tucson, AZ, Pamela knows that being able to join couples together in marriage on one of the biggest days of their lives is a privilege. This is why Pamela works to make sure that her clients are completely satisfied with the package that they have chosen as well as the entire script of the ceremony. Couples can be as involved as they would like to be with the guidance of this expert throughout the planning process.
Always and 4ever Weddings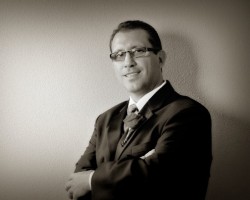 Hugo Rodriguez of Always and 4ever Weddings offers packages that allow couples to be in control of their entire wedding ceremony. As a licensed officiant in Arizona, Hugo is able to direct couples through the normal ceremony proceedings while also guiding them on how to make it their own and inject their story throughout the script. It is also possible to hire Hugo for a personalized elopement service too. Couples can always trust that Hugo will do is best to accommodate for any request.
Weddings Ceremonies Officiants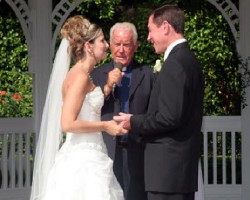 If you want an officiant with experience then you need to work with Rev. Paul D. Uhlar of Wedding Ceremonies Officiants. Rev. Paul has been offering memorable non-denominational services for over 39 years. In this time he has helped countless couples tie the knot at casual but intimate beach ceremonies as well as large formal occasions. When you contact this professional, you will be treated to a free consultation to see if Rev. Paul's services are right for you. According to reviews, this is one of the best things about working with such an experienced officiant.
Reverend Paul Michael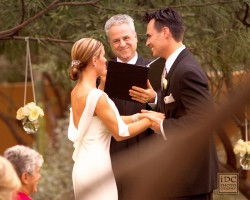 Once you have heard about Reverend Paul Michael, the best thing to do is to contact him to learn more about how he can customize the wedding ceremony to suit you. Unlike other Tucson wedding officiants, this professional is familiar with performing not only various types of ceremonies but is also experienced in creating ceremonies that will be viewed by both large and small groups. Rev. Paul is able to adjust his ceremony style to be more or less intimate based on the number of guests without losing the quality or the personalization of the script.
Ceremonies of Distinction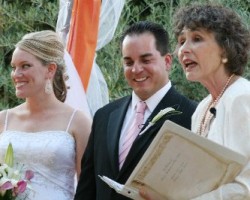 Even though there will be plenty of things happening on your big day, the wedding ceremony is truly the most important part of the occasion. Carolyn Niethammer is the professional wedding minister that owns Ceremonies of Distinction. With many years of experience under her belt, Carolyn works to create a custom ceremony for each and every couple she works with. She has found that this is the best way to ensure the couple is happy with the entire service and the best way to make it more personalized.