Top 10 Rated Albuquerque Wedding Cake Bakeries
Trinity's Treats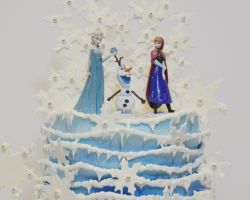 If you want a mouthwatering cake to satisfy your sweet tooth, then you need to buy a dessert from Trinity's Treats. This company serves little slices of heaven that can be custom made to suit any occasion. Whether you need a unique cake topper, or would like the company to design an entire cake, this cake bakery is the most talented in the business. For Albuquerque wedding cakes, this company works tirelessly with the couple to ensure their cake is exactly what they've envision and is made with their favorite flavors.
A Cake Odyssey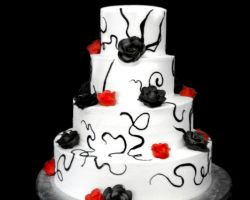 Making your wedding cake vision come to life is the specialty of A Cake Odyssey. This company makes works of art. From using the freshest ingredients to bake the cake, to using the latest decorating techniques and their own creativity, you will not only have a cake that is personalized, but one that is flawless as well. As one of the top bakeries in New Mexico, this company knows that you are going to shop to find the best baker and they are confident it will be them.
Sugar and Spice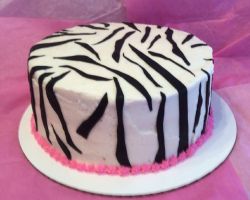 Sugar and Spice is a company you should go to if you are looking for something unique and different to serve as your wedding day treat. This shop specializes in making cookies, cupcake bites, cake pops, and custom cakes. With an incredible range of flavors for you to choose from as well as styles and cake sizes, you will not only have a beautiful dessert to present to your guests but you will have a dessert that they will enjoy every bite of.
Simply Sweet by Darci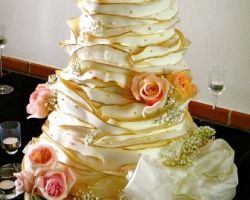 Simply Sweet by Darci is one half of a wedding vendor team. The other half, Albuquerque Florist provides beautiful flowers and arrangements while simply Sweet takes care of the cakes. This is not only convenient for couples planning a wedding but for anyone planning an elegant party or event. After a free consultation and cake tasting, you will be able to choose the flavor and the design that suits you. Each of the cakes made by Dari are personalized and unique so you know that your cake will also be one-of-a-kind.
New Mexico Pie Company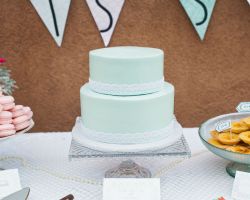 New Mexico Pie Company is unique in the wedding industry in that it specialize in making wedding cakes, wedding treats, and wedding pies. Owned and operated by an executive Pastry Chef, their delicious individual pies, French Macarons, and tarts will have all your guests raving. At affordable prices, you can have a wide combination of unique desserts and a traditional wedding cake.
Gold Rush Cupcakes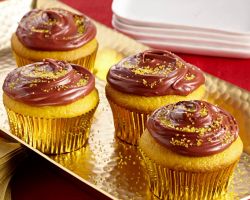 While a birthday cake, baby shower cake and wedding cake can be nice; they are often tired desserts that need to be revamped. That is where Gold Rush Cupcakes comes in. This company offers the most delicious cupcakes that change the game for desserts at special occasions. Not only are these cupcakes moist with a better cake/frosting ratio, but they are easy to serve, can incorporate more flavors and can more easily be decorated and personalized. For a large or small group, these cupcakes are always a hit.
Saratori's di Tully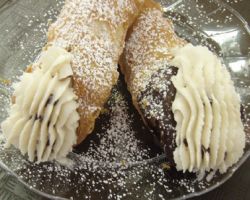 Saratori's di Tully is the bakery side of an all-Italian company that specializes in using authentic flavors to make some of the most delicious meals and desserts. The sweet side of the company makes and designs unbeatably delicious and beautiful tiered wedding cakes in Albuquerque, NM. You don't have to trust the reviews or the pictures; you can try the cakes for yourself at a free tasting and consultation with one of the shops top cake designers before choosing which cake is right for you.