Top 10 Rated Albuquerque Wedding Ministers & Officiants
Scott Cameron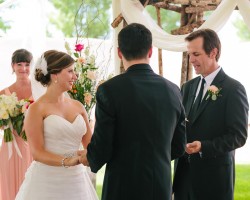 Scott Cameron has a passion for getting to know couples and working with them to create beautiful custom ceremonies that truly bind their lives together as one married couple. Throughout the planning of the script, this licensed wedding minister makes himself as available as possible to his clients. This means that you can always make special additions or requests up until the very last minute. You will love the results of working with such a dedicated and caring officiant on your big day.
Reverend Zenobia Conkerite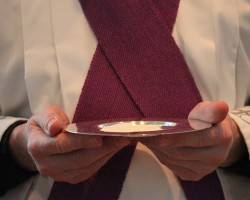 Reverend Zenobia Conkerite offers all wedding ceremony options to accommodate for couples with different beliefs and faiths. Whether you would like a handfasting ceremony or a jumping the broom style celebration, this professional can accommodate. As a wedding officiant in Albuquerque, NM, the reverend will adapt to any requests you may have and really do everything possible to create the most personalized and special occasion. You will love your experience of working with such a seasoned and caring officiant.
New Mexico Weddings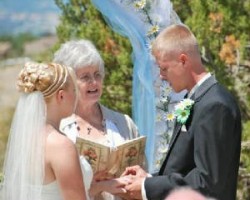 Having a custom wedding ceremony is affordable when you work with New Mexico Weddings. This company has been performing weddings throughout the state of New Mexico for many years. In this time they have worked with countless couples to develop unique and romantic ceremonies that the couple agrees with entirely. You can have this company guide you through the aspects of the ceremony or make special requests and write your own vows. Reviews of this service cannot seem to say enough about the flexibility available.
Story Catcher Pat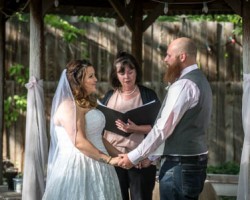 Story Catcher Pat has been one of the most popular Albuquerque wedding officiants because she works to create ceremonies that are simply based on the beliefs and the romance of the couple rather than always needing to include every tradition. Whether you are getting married in a park, at a hotel or another venue, this expert will work to ensure you agree with all of the words that are part of the ceremony script and that your love story is part of the celebration too.
Susi Wolf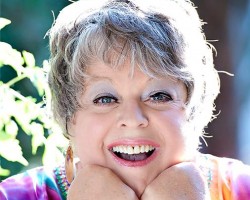 Susi Wolf is known for having a storytelling style of officiating and performing ceremonies of all kinds. This not only makes the occasion more unique and personalized but also makes it more enjoyable for guests to watch and for the couple to take part in. When you hire this expert for your wedding day, she will learn about you as a couple and then come up with a script that is focused around your love story in order to achieve the best results.