Top 10 Rated Baton Rouge Wedding Dresses and Gown Designers
Gabrielles The Classic Bride Salon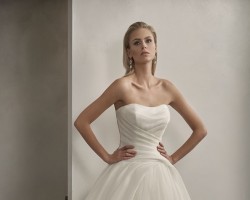 If you are looking for a classy bridal store in Louisiana to purchase your wedding dresses, look no further than Gabrielle's classic Bride Salon. They have a team of talented designers who will help you find the best deal to fit your budget and timeframe. You can be certain of finding the dress of your dreams from the range of great gowns available. Their affordable wedding dresses are available in sizes 6 through 20, and are designed in multiple lengths for a flattering modern fit.
Bustle Bridal Gowns and Accessories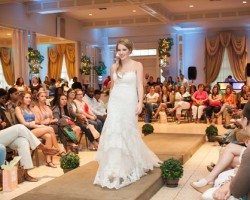 South Louisiana's favorite bridal boutique since 2007, Bustle offers the best atmosphere for brides to enjoy the process of selecting their dream gowns from their large collection of gowns from modern and vintage dresses to elegant and sexy ones. Priced from $ 1,300 to $ 5,000, Bustle's tasteful collection of bridal gowns is quite inexpensive. Their wedding dresses are available for order in sizes of up to size 34. So, whether you're short, petite or plus-size, they have something for you.
Bella Bridesmaids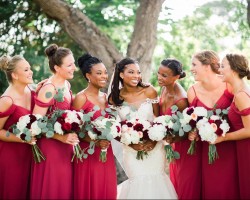 Bella Bridesmaids recognize that not all Baton Rouge wedding dresses are created equal since every bride has her unique vision of what she wants for her wedding. Bella Bridesmaids showroom has one of the largest selections of stylish and beautiful designer brides maid dresses in Louisiana. Stylists Meghan LeBlanc and Danielle Bourque have the perfect dress for you whether your venue is a grand ballroom or is at your backyard. Your bridesmaids will enjoy being part of your big day almost as much as you.
Bridal Boutique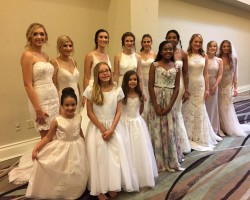 With one of the largest selection of wedding dresses in Baton Rouge, LA, and the entire south, family owned Bridal boutique is no ordinary bridal shop. They have a 48-year-old Southern tradition that you can be part of when you order your dream gown. Their wedding dresses come in a wide range of sizes and colors to match your wedding palettes and themes. Bridal boutique has a professional team of bridal consultants whose job is to help you look brilliant in love.