Top 10 Rated Buffalo Wedding Dresses and Gown Designers
Dalias Bridal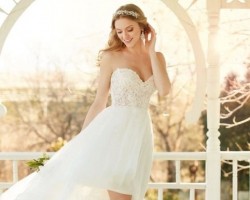 Dalia's bridal can best be described as one of the most reputed bridal boutiques in New York. To acquire such a status, this store has been in the forefront of designing stylish gowns. The shop works closely with each client to ensure that the end product meets the clients' unique specifications and fashion tastes. Unlike in other stores, all the dresses sold by Dalia's Bridal are brand new and have undergone zero alterations. Brides who are unsatisfied with their gowns can return them for consignment.
Millennium Dress Store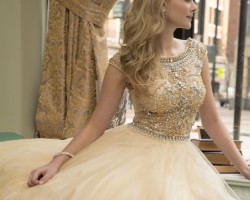 For over 20 years Millennium dress store has been offering classic bridesmaid dresses. The store has all kinds of dresses from short sexy dresses to long elegant gowns guaranteed to wow any crowd. The store has a decent selection of designer dresses for prom dates as well as graduation parties. Additionally, lovers of vintage and classic dresses are not left out, as the store also has beautiful dresses in the two categories. Apart from selling bridesmaid dresses, the store also sells wedding jewelry.
Made By Anatomy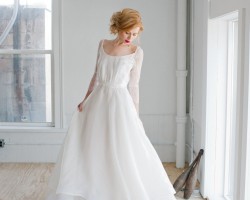 Made by Anatomy is another local bridal store that prides itself in handcrafting exquisite wedding gowns. The store offers clients with a selection of wedding gown ideas. It is then up to the clients to choose the best that matches their style. Also, clients are given the freedom to choose the kind of fabric to be used and the color of their dress. With all these customization options clients are able to work with the store to create a stunning and custom designed dress.
Creative Elegance Weddings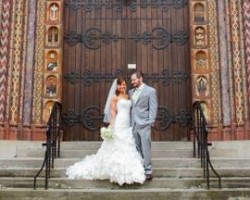 Creative Elegance weddings is a store specifically opened for stylish brides looking for unique and elegant wedding dresses in Buffalo, NY. This store offers beautifully crafted Buffalo wedding dresses without compromising on price. As such, aspiring brides can get beautiful dresses that match their style and fashion sense at affordable prices. At times, the store offers discount on all its wedding gowns. Thus, brides can acquire inexpensive gowns for their weddings and also purchase wedding dresses for their bride's maid all from one shop.
The Jacqueline Shoppe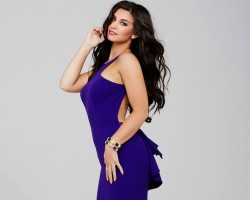 An extensive selection of gowns and mother of bride dresses characterize The Jacqueline Shoppe. This wide selection of gowns includes dresses from some of the country's top designers. As an added bonus, this bridal shop has its own designers who are able to custom make dresses to clients' specifications. Therefore, this shop has something for everyone from petite women to plus size women. All dresses offered at the shop are made in the US. The Jacqueline Shoppe also has a great selection of prom dresses.