Top 10 Rated Durham Wedding Ministers & Officiants
Rev. Su Windsong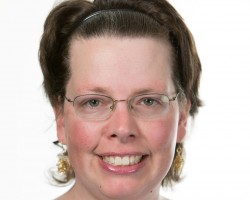 Rev. Su Windsong is a non-Denominational ordained wedding officiant in Durham, NC. If the reviews are anything to go by, then she finds joy in helping couples find the ideal words for each other. Having officiated many wedding ceremonies, from elopements to vow renewals, Rev. Su Windsong experience is unbeatable. Her wisdom is immeasurably valuable in crafting the perfect wedding ceremony for your special day. You don't have to worry about anything going amiss with Rev. Su at the helm of your ceremony.
Ben Poston Weddings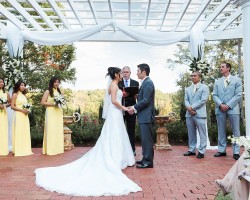 Ben Poston is an experienced wedding minister of a wide variety of weddings including denominational, non-denominational, secular and civil, interfaith among others. Other than officiating the ceremony, you can rely on him to help coordinate the attendance at the rehearsal. To make his highly regarded service affordable, he offers a flat rate, everything inclusive: no extra costs for license, handling, mileage, gas, etc. He will go out of his way to help you achieve the wedding of your dreams.
A Wedding Ceremony In Home and Garden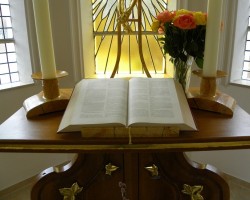 Reverend Mac Clark is one of the best wedding officiants in Durham, NC with the sole goal of assisting couples create beautiful ceremonies that reflect their special love for one another. With her, you are bound to have a relaxed moment during your ceremony as she is known for creating effective and enjoyable wedding programs for both the couple and guests. She knows how to formulate the right words to create the perfect mood that will make your vows meaningful till death parts you.
Randy Taylor Weddings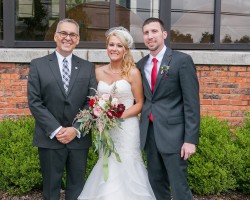 Randy Taylor Weddings comprises of a team of professional wedding planners and wedding ministers. They specialize in officiating customized wedding ceremonies, majorly offering their services throughout North Carolina as well as the San Francisco Bay Area. If you're looking for a wedding officiant who honors the commitment made by couples, regardless of their faith, race, ethnic background, socio economic status, age, beliefs, gender or sexual orientation, then consider Randy Taylor Weddings to steer your wedding ceremony.
Unforgettable Wedding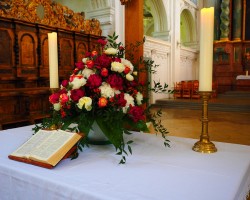 Chris and Kay Sanford are ordained ministers and licensed Durham wedding officiants, who are always available to help you create the most exciting and memorable ceremony. They will adeptly translate your ideas, tastes and favorite words into a unique and wonderful ceremony. Whether you opt for a traditional or a contemporary wedding, Chris and Kay Sanford will deliver your wedding ceremony with the utter reverence it deserves. Expect them to celebrate your union genuinely and engrave sweet memories forever in your hearts.