Top 10 Rated Fremont Wedding Cake Bakeries
Passage to India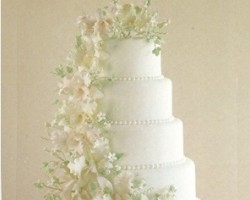 The name Passage to India has always been associated with quality and honesty. The joint which is owned by Sushma Taneja has grown to be one of the most sought after Indian bakeries in Fremont, CA. In 2001, Passage to India opened a bakery in Fremont's 5149 Mowry Avenue, the first Indian bakery in the state, specializing in egg-less baked cakes with incredible taste For Indian brides or anyone who loves Indian cuisine, Passage to India is the ideal bakery to buy wedding cakes in Fremont, CA.
Marias Dream Cakes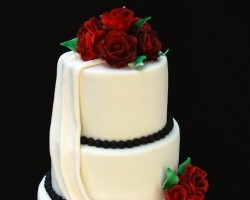 Maria's Dream Cakes are makers of heavenly cakes and unique cake toppers for weddings and other special occasions at pocket-friendly prices. Maria, who is a seasoned cake decorator, also welcomes suggestions from clients with specific themes in mind. She is always ready to work closely with her customers and make their wildest dreams come true. Her tiered cakes go for $5 per serving while the cupcakes are $2.5 per serving and up, depending on the client's needs.
Marys Bakery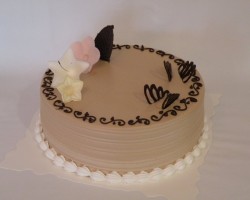 Mary's Bakery is located at 34370 Fremont Blvd. Fremont, CA. The family owned bakery specializes in selling an assortment of cakes at affordable prices. Whether it's a baby shower, a birthday party or a wedding ceremony, the expert chefs at Mary's Bakery will try their best to make sure that you get excellent cakes for your special occasion. Mary's Bakery uses only the high-quality ingredients personally selected by their pastry chefs.
Cupcakes To Die 4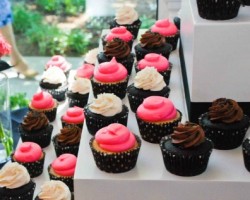 Cupcakes To Die 4 specializes in crafted gourmet cupcakes for any occasion. Their satisfaction comes from transforming the customer's dream into a delicious reality that suits their occasion. Due to their extensive knowledge in cake design, they create Fremont wedding cakes which are not only tasty but full of color, warmth, and vibrancy. Their attention to detail is unseen anywhere else. Cupcakes To Die 4 has a broad range of cake flavors and designs including the Afternoon Delight and strawberry shortcake.