Top 10 Rated Fremont Wedding Ministers & Officiants
Michael Wright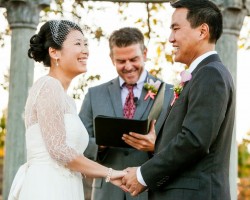 Michael has been officiating weddings in the Bay area for over 20 years. He always goes the extra mile by listening to the client's ideas and blending them with his expertise and broad industry knowledge to create unforgettable custom events. Michael works together with Don Williams who is also licensed to officiate weddings in California. His training in public speaking and love for acting helps him to create passionate wedding ceremonies that his clients will live to remember.
Karen Haughey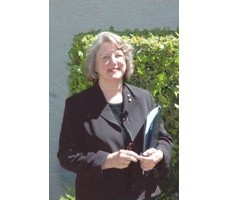 Karen Haughey is an ordained, non-denominational wedding officiant in Fremont, CA. She has had the privilege of working with numerous couples ready to announce their affection for one another in front of their family and loved ones. Karen respects all faiths and is willing to work with clients from all religious backgrounds. Apart from officiating wedding ceremonies, she also does baptisms, memorials and team building classes.
Shyamala Littlefield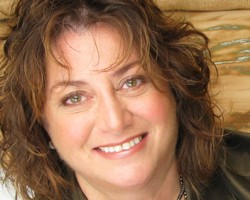 Shyamala Littlefield, the main Officiant at Ceremonies for Sacred Days is a gifted communicator who will use her energy and sense of humor to make your event memorable. She is an ordained non-denominational wedding minister who serves all faiths, traditions, and beliefs. With Ceremonies for Sacred Days, your wedding ceremony will reflect the uniqueness of your union. Their Personal Ceremony package goes for $500 while the Expanded Ceremony option is $700.
Roseanne Allen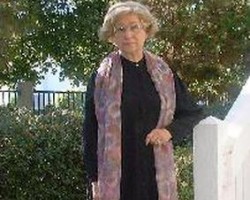 Roseanne Allen specializes in creating beautiful memories that you will cherish forever by adding warmth and a personal touch to your wedding event. She uses her awe-inspiring collection of poems to create wedding vows that tell your love story in a unique and extraordinary way. With local reviews praising Roseanne for her remarkable performance and service delivery, she is certainly one of the most loved Fremont Wedding Officiants. From planning to execution, Roseanne is clearly the ideal choice.
Reverend Thomas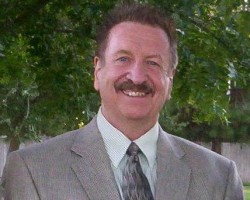 Whether you want to hold an elegant or simple wedding ceremony, Reverend Thomas will ensure that your special day turns out just as expected. He is a non-judgemental minister who believes that to create the best event, getting to know the client's persona is inevitable. For this reason, he takes his time to build a relationship with the couples so as to understand their specific needs and expectations. Reverend Thomas is also an author, his book "The Right Words," is meant to assist couples in creating the perfect wedding ceremony.