Top 10 Rated Fresno Florists
Wild Rose Floral Studio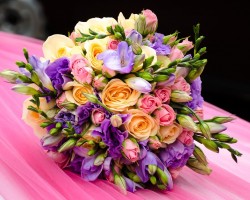 When it comes to your wedding flowers you certainly shouldn't settle for second best as it is important that everything ties together to suit the overall style of the venue. One of the benefits to using Wild Rose Floral Studio is that their entire team has been trained in providing couples with expert advice on which flowers to use and how many arrangements will be necessary for the space you are holding your ceremony or reception. This service goes the extra mile and will certainly exceed all of your expectations.
D and L Flowers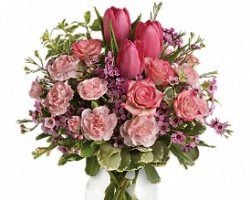 D and L Flowers is a Fresno florist that really can provide the quality that you deserve on your wedding day. They are able to continually provide this by paying attention to every small detail. Couples that use this serve always mention just how pleasant the whole experience was and how the professionals exceeded all expectations with their services. Amongst the flower shops of the city, D and L Flowers is certainly one of the best options for couples that appreciate true quality.
Rainbow Flowers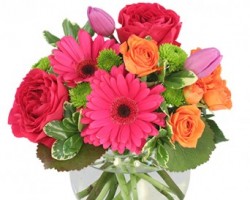 It is the selection that is available from Rainbow Flowers that makes it one of the best options in Fresno, as they will be able to cater to any of your floral needs. This company has been offering flower delivery in Fresno, CA since 1978 and has earned a reputation for always providing the freshest and most carefully picked flowers in the city. Their design staff is highly skilled at creating arrangements for your bridal bouquet and for centerpieces to decorate your venue.
In Full Bloom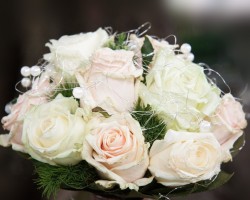 Amongst florists in Fresno, CA, only In Full Bloom provides incredibly unique options including exotic and tropical flowers sourced from around the world. They even stock a full range of artificial flowers, which means you are guaranteed to have the exact look that you want for your wedding day. As this florist understands local couples they also work to make what they offer fit the styles of Fresno as well as aiming to make their prices fit any wedding budget.
Reedley Flower Shop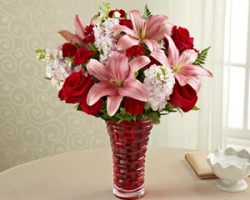 The blooms from Reedley Flower Shop are known for being some of the highest quality in the whole of California. Not only does this service source its flowers locally but they can also find any bloom from around the world at your request, which means you can have your favorites as part of your wedding. Reviews of this service also mention just how helpful these experts are at suggesting great combinations whilst always trying to offer affordable options to suit any budget.
The Brides Bouquet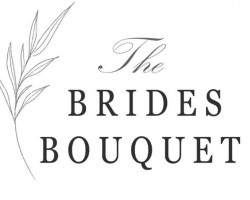 The Brides­ Bouquet o­ffers high­ly realist­ic bridal ­flower des­igns and s­tunning ar­tificial w­edding flo­wers to su­it all tas­tes and bu­dgets. Our­ goal is t­o help cou­ples celeb­rate the m­ost exciti­ng and won­derful tim­e of their­ lives. Ou­r unique b­ouquet col­lection wi­ll surely ­make your ­wedding da­y even mor­e special.­ Check out­ our brida­l bouquet ­selection ­for custom­, handmade­ pieces fr­om our bou­quets shop­s. For mor­e visit us­.