Top 10 Rated Fresno Wedding Dresses and Gown Designers
Little Black Dress Boutique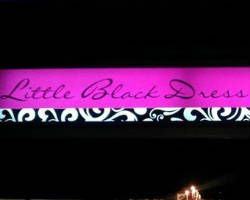 Little Black Dress Boutique prides itself on having the most modern and current styles for prom, formal and bridesmaid dresses. In order to offer the latest fashions, the store is constantly changing their inventory. Sometimes the short and sexy looks are all the rage and other times the vintage look rules. Shopping here means having access to designer looks that would make any woman feel confident and beautiful. Shop here for a fun environment that will lead you to a dress you'll love.
Best Bridal Alterations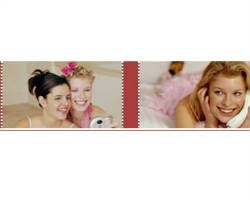 Although most dresses are ordered to fit in today's bridal industry, they are often not perfect when they arrive; that is where Best Bridal Alterations comes in. This store is the home of the most talented seamstresses in California. Not only will they be able to fit your dress perfectly to your body without damaging the structure of the dress, but they also offer additional services that will make you and your dress truly stand out when they steam and press it. This store also designs and makes bridesmaid dresses.
Shirley Gambero, Designer/Dressmaker & Sewing Instructor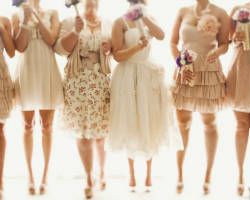 Many stores claim they offer something unique, but what Shirley Gambero offers is truly a one of a kind combination of skills and services. This expert seamstress alters used wedding gowns and offers custom embroidery, but that is merely the beginning. This woman is a designer and dressmaker, bringing your classic wedding vision to life. This woman has also become so renowned for her sewing abilities that she has begun offering sewing classes for all levels. Trust the professional with your gown and alterations by going to Shirley.
Elegant Bride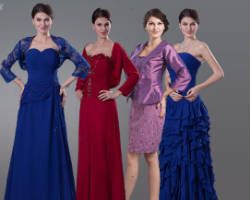 The dresses at Elegant Bride speak for themselves. Regardless of the style, each dress is always beautiful and always unique. If you are looking in Fresno for wedding dresses, look no further. This store truly has it all. The store itself has three floors to house over 2,000 dresses. Each dress they carry in the store can be ordered to fit and if you still cannot find the right dress then there are customizable options. Choose a dress that suits your personality, body and style.
Bridal Gowns By Carole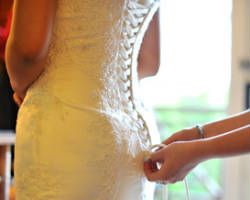 Quality custom bridal attire is hard to find as it is a difficult craft. Carole, owner of Bridal Gowns by Carole has mastered this craft to create some of the most beautiful and affordable wedding looks in the area. She can either work with you to design a dress, an entire look, or just customize the accessories. Regardless of your needs, this woman will work tirelessly to create pieces you will love. This is a great option for plus size or picky brides who want something that the market doesn't offer.
Starlette O'Hara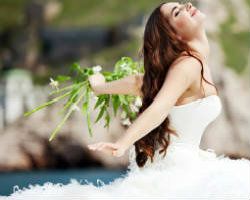 Starlette O'Hara offers an intimate and fun shopping experience for every client who enters their store. They have formal gowns and bridal looks of every style you could imagine. They specialize in unique dresses and one of a kind looks. Many brides shop here just for this feature. Knowing you are getting a dress that hasn't been worn by thousands of other brides across the nation would make any bride feel even more special. For the best bridal looks and boutique experience, this store has it all.
Luftenburg's Bridal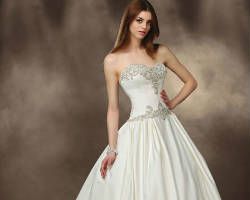 Luftenburg;s Bridal has been a local wedding dress shop in Fresno for over 73 years. What started as a silk and fabric shop has grown to provide local brides with gorgeous gowns. This family-like business has unmatched experience in the industry. Not only will the experts be helping you find the perfect dress but they will make you feel like part of their bridal family. This store focuses on the clients rather than the dresses, so you know you will get the most personal care when shopping for wedding dresses in Fresno, CA.