Top 10 Rated Fresno Wedding Ministers & Officiants
Wedding Priest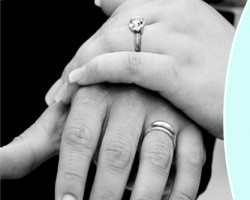 One of the issues with wanting a Catholic wedding is that there are several conditions that not all couples meet. For instance you might have been divorced previously or would like to be married somewhere other than a parish church. If this is a case it can be extremely difficult to have a Catholic priest act as an officiant, this has been completely changed by Wedding Priest. This service allows couples to have the flexibility they deserve on their special day and to adjust the ceremony to fit their needs best.
Reverend Whitters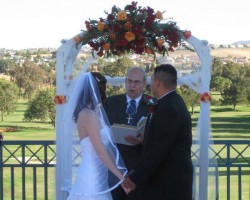 If you are searching for a fully licensed wedding minister that will really get to know your story as a couple before the ceremony you should look no further than Reverend Whitters. He spends the time that is necessary to make sure the entire wedding fits you and your beliefs. If you have a specific idea he will adjust to what you want but is also available to offer advice if you are unsure on certain points. No matter what you decide, everything will be stress-free and you will have a beautiful ceremony.
Bakersfield Minister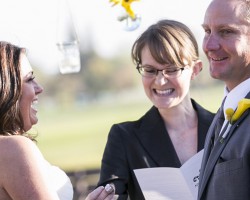 It is the reviews of Bakersfield Minister that will have you convinced that this service should conduct your ceremony. Reverend Kindra Hill is a non-denominational minister that will do everything to make your ceremony perfectly beautiful. She knows that the day should be all about the couple and feels it is a privilege to be able to be a part of the day. To offer complete flexibility Bakersfield Minister has various packages including large celebrations, elopement services and smaller more intimate affairs.
Carmel Weddings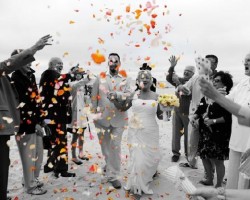 Carmel Weddings has recently expanded to offer Fresno wedding officiants and has quickly become one of the top choices for couples throughout the city. This team has been officiating at weddings for over three decades, which gives them the experience necessary to deal with any eventuality. Knowing that the officiant will be able to foreseen the unexpected and make sure the day goes smoothly no matter what will mean that you will have complete peace of mind on your big day.
Love and Life Celebrations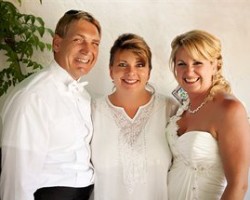 Jennifer Rogers, a certified celebrant and ordained minister, has made Love and Life Celebrations one of the best options for every couple on their wedding day. A celebrant is a unique option as they are trained to perform a ceremony that fits the couple exactly and takes into account their beliefs, cultures and values. By having a wedding officiant in Fresno, CA that really understands the style of local couples, means you are guaranteed to have a beautiful California wedding.
Minister For My Wedding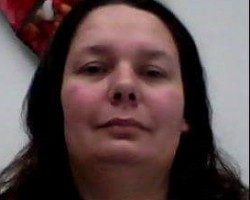 I do wedding for all couples. I have no restrictions on time or locations. All of my weddings include a rehearsal at no additional charge. Please visit my website for pricing. Please ask as many questions as you like. This is your special day and no request should be too much to ask for. I have done everything from traditional, to redneck, to very non-traditional wedding. Simply give me a call and I will work with you to make your wedding day as special as I can.