Top 10 Rated Hialeah Wedding Ministers & Officiants
Rev. Eddie Rodriguez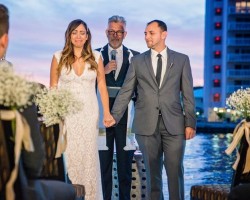 An inspirational speaker, an ordained minister and founder of God Spiritual Center of Miami, Reverend Eddie Rodriguez is one of the most sought after wedding Officiants in Florida. His capacity to amalgamate his sensitivity, charisma and rich spiritual experience makes him adept at capturing the essence of each and every ceremony. The phenomenal inspirational speaker and wedding minister seamlessly understand and strive to deliver every wedding with a unique reverence. You can trust Reverend Eddies to capture your souls and deliver a magical ceremony.
Weddings by Valentino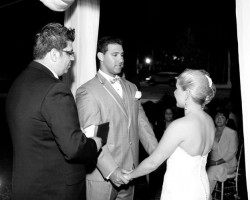 A renowned wedding officiant in Hialeah, FL, Valentino Marquez has been offering professional officiating services since 2003, making him extremely versed in widely ranged wedding ceremonies, from traditional to modern, to civil unions. If you want someone who looks beyond just a joyous and memorable ceremony but also seeks to lay a strong marriage foundation in a couple through per-marital counseling, then with Valentino Marquez you won't stand a chance of disappointment.
Wedding Ceremonies by Irene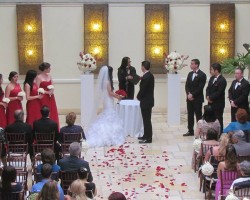 Irene Rodriguez is among the rare local licensed Hialeah wedding officiants with bilingual skills: English and Spanish. Along with her eloquence, Irene is one officiant who genuinely has the best interests of her clients at heart, supporting them through planning and delivering highly customized ceremonies: she captures even the minute preference details of a client. Without forgetting, you can assuredly count on Irene Rodriquez to perfectly compliment your expressive traditional or contemporary Spanish wedding with her flawless mastery of Spanish.
Events by Jessyca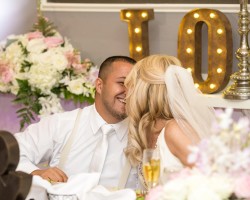 Jessyca Perez is one of the best female wedding officiants who find pride in delivering high caliber wedding and commitment ceremonies. She especially has a keen interest in satisfying every wish of a couple and thus delivers memorable ceremonies with a unique touch. Furthermore, along with her officiating services, she offers comprehensive planning and decorating services, all at rates that guarantee her clients an unmatched bang for their backs. Are you the best couple? Then allow the best to serve the best!
Reverend Drew Wallen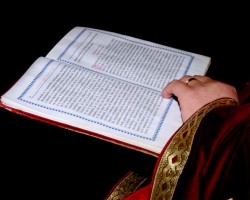 If the constellation of amazing reviews by enormously happily living couples is anything to go by, then Reverend Drew Wallen is a jig-saw fit for an exciting personalized ceremony. A licensed wedding minister adorned with a pleasant personality, Reverend Drew meaningfully engages with couples from the initial planning stages to actualize their personal wishes and preferences on the D-day. Whether you chose to go contemporary, traditional, or a mixture of both, trust Reverend Drew to deliver a fabulous ceremony that you'll live to cherish.