Top 10 Rated DJs in Long Island for Weddings and Other Events
Allstar DJ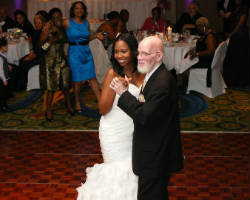 Allstar DJ has basic DJ packages and aims to help couple's relieve from all the buzzles of planning a wedding. Along the journey, the company guides them step-by-step to success. Where, you can hear live streaming and timeless music beyond expectations, all day. Experience and enjoy musical arrangements of hip hop, house, afrobeat, R&B, pop and neo soul. Basic amenities covered by all packages are free consultation, emceeing, special requests and dedications, planning with wedding vendors and full music set-up in areas. See top artists in action only at Allstar DJ. The fantastic company has a delightful set of amenities for hours and hours of fun in a great selection of mixed dance music showcased at the DJ booths.
TDB Entertainment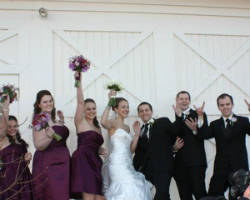 As a Long Island disc jockey team, the group has been featured across areas at the state, with exceptional performance tracing back to its very first opening day. TDB Entertainment is a professional Mix DJ/MC's, videography and lighting services company. The company is an active partner of bridal events. Only the highest level of professional wedding entertainment is provided to couples from New York. Its team of DJs has been highly praised for their show of professionalism and personal attention to customers, who have provided positive reviews of TDB Entertainment. It also wants to celebrate fully your party and keep guests dancing thru evening. Take a dive at a fantastic collection of music in 100,000+ titles, of songs belonging to 1920s upto the recent chart busters.
Ultimate Sound DJs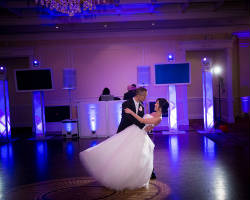 Ultimate Sound DJs started in 1985. It was formed as one great idea on a love for music. The company is made up of DJ connoisseurs, who have undying top performances in world class music live streaming. With several years of experience on the dance floor and superb DJ styles, Ultimate Sound DJs has been proven to make everyone comfortable and happy, creating timeless stories you won't forget after. The team's secret is to read the crowd and, from then on, influence a fun or romantic atmosphere. Other provided mobile services are expanded professional lighting system, photobooth and karaoke system. Ultimate Sound DJs believes in the core standards of quality, value, service and integrity as a Long Island Wedding DJ company.
EJ the DJ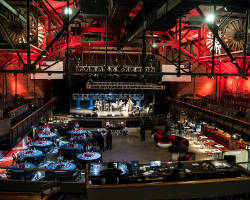 Dance to the rhythm of your heart at EJ the DJ. Among Long Island DJs, this company is a professional DJing leader of the industry. The company is delighted to give customers full satisfaction using their honed DJ skills and has already served many types of events across cities. They were seen at weddings in Long Island as well as business meetings, holiday get-togethers and social gatherings at the New York tri-state. EJ the DJ is also a top bridal's choice in the city. The company is different from the usual cliché type of wedding music or line dances. Instead, it offers a production and has attended thousands of events across Long Island and other nearby cities.
Sensational Sounds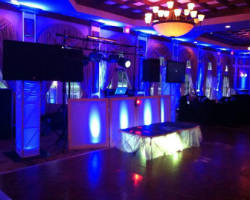 At the site of Sensational Sounds, get to choose your own personalized soundtrack for the wedding day. Where, each song reflects stories and emotional phases you went through as a couple. Other served events are prom nights, birthday parties, bat mitzvahs and corporate gatherings. Inside, an event specialist will help you plan the wedding celebration to remember and assist you with the new on-line event planner, where music selection is highly customized. Across DJs in Long Island, NY, Sensational Sounds services has been enjoyed by uncountable merit of brides already. The group has traveled across the country to create high energy dance floors for brides. Its DJs are able to socialize, keep a harmonious atmosphere and blend in while everybody dances.
Absolute Entertainment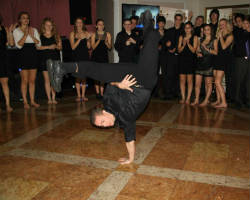 Absolute Entertainment always aims to fulfill their dream party, but as well teach its clients an educated entertainment advice. It lets clients choose their matching DJ's to the theme of the party according to the DJ's experience on handling such events at no cost. At Absolute Entertainment, absolutely no line dances, props and other gimmicks for a neatly trimmed dance party, avoiding awkward Hokey Pokey and Chicken Dances. Absolute Entertainment prefers the most modern live streaming, today. Promising you an endless opportunity of pop charters, hip-hop booty shakers, Motown classics and all time favorite hit songs, the team takes pride of finding an alternative to those embarrassing and played-out dance floor clichés. Visit them today at New York, now! Wedding Wire Couples' Choice Awards 2014 and LIWeddings Best of 2014.
Soulful Sounds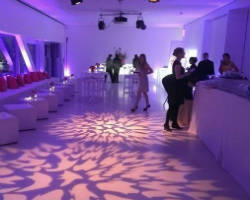 Soulful Sounds is composed of the state's foremost disc jockeys. Spearheaded by Soulful Sounds, the group is able to cater all music mobile needs, across the state of New York. Soulful Sounds is a one-stop shop of soundtracks for brides and wedding venues. The company also takes pride of the best lighting packages, which is offered at the best discounts to customers upon booking. From the bride walking at the altar to the last song played at the evening, Soulful Sounds can organize music plans for you in the lowest cost and prices. It is also open for corporate gatherings, prom nights and nightclub DJ hangouts.